Test settings have changed in Blackboard Ultra and the arrangements for conducting an exam have also been updated this year.
These are the main changes:
Only one random access code may be generated prior to the test. This code is automatically generated in the form of a 6-digit numerical code when you check the 'Access code required' option, which will be the case for ALL online in-person Exams using BB tests.
Module coordinators will attend the face-to-face examination for their module. If it is not possible to attend, arrange a substitute. Being physically present for the examination enables the Module coordinators to generate a second access code 30 minutes after the exams starts and to circulate this code with the exam team.
Module coordinators can liaise with the exams office via eosstaff@aber.ac.uk prior to exam day to discover which invigilating staff will be in attendance during their exam and collate their names and usernames.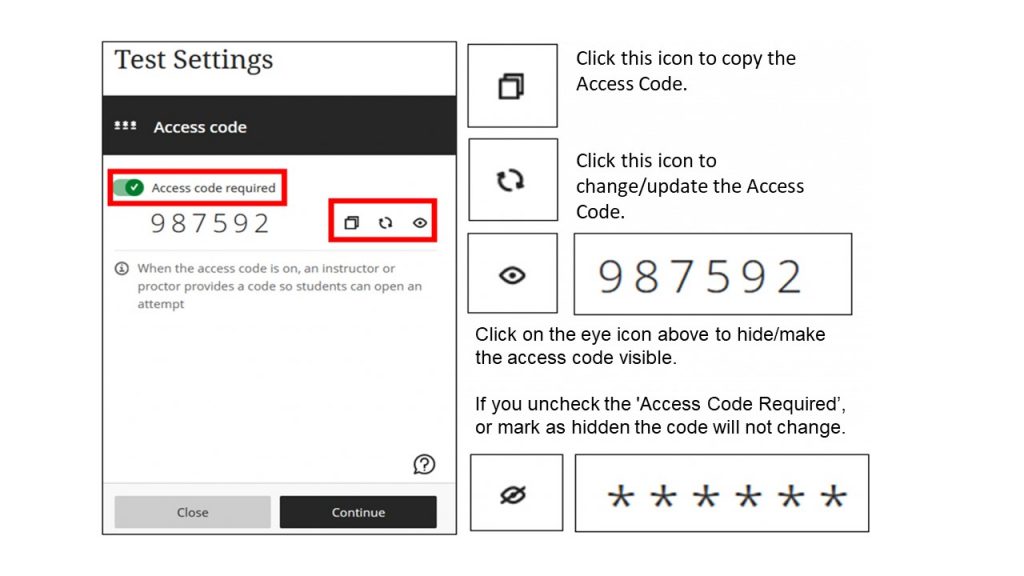 We have prepared new guidance which explains these changes fully: Blackboard Tests for In-person Exams Guide. It's an idea to set aside enough time to prepare the test and read the new guidance.
Due to these changes, the E-learning team will be offering additional training sessions on 'Preparing for Online Exams' on 5 and 11 December. Register for the training on: CPD Staff Training.
There is also an updated FAQ on Blackboard with more information on creating Blackboard tests for online exams.
The E-learning team will be available to check yout test settings before the exam period between 4-15 December 2023. Remember, we are unable to check your test settings without a confirmed date or time.
Contact us if you have any queries regarding Blackboard tests on elearning@aber.ac.uk .