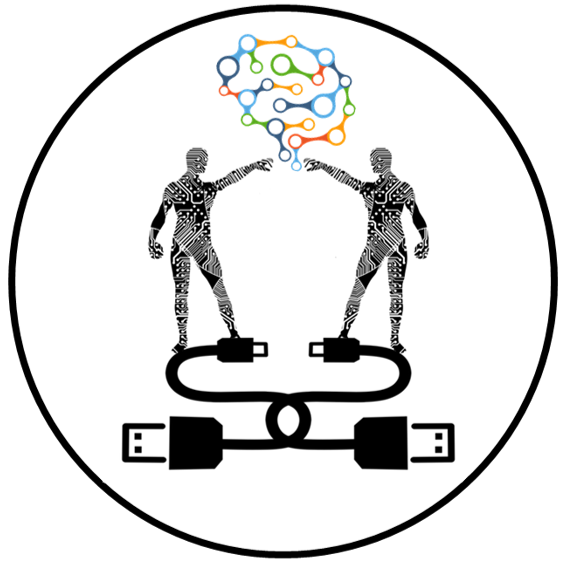 This is the second blogpost documenting this year's Mini Conference on Inclusive Education that was recently hosted by the E-learning Group. For an overview of the first half, please see this blogpost.
The second half of the conference began with Neil MacKintosh and Meirion Roberts from the IBERS BioInnovation Wales scheme discussing widening access to their modules. Recently, the team have sought to address high level and technical skills shortages in bio-based businesses, including AgriFood. One of the aims of the programme is to look into ways to engage graduates with a distance learning course who are currently working in industry but might not have time to undertake a postgraduate degree. It's hoped that the scheme will increase productivity in Wales by emphasising the reciprocal relationship between industry and research. The BioInnovation Wales scheme works closely with industry partners to provide a flexible route for those in work to gain postgraduate qualifications. Neil gave an introduction to the scheme before passing onto his colleague, Meirion Roberts. Meirion is an associate lecturer at the BioInnovation Wales whose job it is to provide a bilingual learning experience for the postgraduate distance learning modules. The BioInnovation courses are solely delivered online using Blackboard with a whole host of different learning materials. Students registered on the course currently have access to the resources in both Welsh and English. One of the first tasks for Meirion when he started work with the BioInnovation unit was to create a bilingual course interface, course materials, and lectures. These modules use forums on Blackboard as a mode of assessment. One of the challenges that faces the bilingual delivery of these modules is how to moderate and facilitate bilingual forums. Following a discussion between attendees, it was felt that one way forward would be to encourage those posting on the forums to post their responses in both Welsh and English rather than responses in Welsh having to be translated into English. If the precedence was set to post in both languages then it was felt that this would be a more inclusive approach for creating a bilingual learning environment. If you would like to find out more about using assessed forums, we've got some information on grading the discussion board.
After this presentation, Mary Jacob, lecturer in Learning and Teaching in CDSAP, and Nicky Cashman, accessibility advisor, at Student Support Services offered a demonstration on Creating Inclusive and Accessible Learning materials. The aim of the presentation was to give attendees some practical tips on creating more accessible resources for students, including items that can be downloaded from the Virtual Learning Environment. Giving some context, 16% of the Aberystwyth Student Population have disclosed a disability, which is slightly higher than a sector average of 12%. Mary and Nicky spoke through the following topics:
Microsoft Accessibility Checker – a tool that is built into Word
Using styles in Word to make the structure of your material clear to students
How you can best convert your Word document into a PDF file
Which colours might be most appropriate to use
Mary and Nicky also shared with attendees a resource created by the University of Hull on designing content for diverse learners. This resource is available online. In addition to this, attendees were also given a handout of The Universal Design for Learning Guidelines, produced by CAST. Mary also maintains a Trello board which hosts lots of useful resources to learning and teaching activities. There's a card on the Trello board specifically dedicated to Creating Accessible Learning Materials under the Projects/ areas of interest.
The final presentation was delivered by Dr Jennifer Wood from the Modern Languages Department. Dr Wood teaches Spanish and reflected on her use of Blackboard Tests in her teaching. The aim of these tests is to check the understanding of students learning Spanish outside of the classroom. Using Blackboard Tests allows Dr Wood to free up her face to face lessons and contact time with her students. Before using the online tests, precious time in teaching sessions was given over to in class assessments. Dr Wood also gave an additional context to the presentation by discussing Foreign Language Anxiety and how Blackboard Tests can help combat this through their ability to be taken (and retaken) at a time that suits the learner in an environment that they feel comfortable in. One of the advantages of using Blackboard tests is that once you've built it, you can export, import and redeploy in a different module. In addition to this, tests can be marked automatically and feedback given to the learner upon completion of the test. Depending on the learning need, tests can be either formative or summative and can link directly to the grade centre. Counter balancing these advantages to using tests, there may also be some challenges. Tests can take time to build and create. They can, however, be created any time that suits you and can be imported and deployed into the module that you require the test for. The trade off, however, is that you will have a resource that can be used year upon year. If you notice that a question is wrong, you can reallocate marks, change the grades or edit the question for all those who have taken the test. There are many types of questions that can be used in Blackboard quizzes. See the full list of question types that are available for Blackboard tests (please note, that depending on the type of question you select, depends on whether it can be marked automatically or not). There's further guidance on tests on our FAQs. The E-learning Group are always happy to work with our academic colleagues to help you design, create and deploy your tests. We have a great deal of expertise in this area.
This year's Mini Conference had our highest attendance yet. Next year, we might have to look at switching rooms. If you would like to suggest a topic for next year's Mini Conference then please get in touch with us. A reminder as well that we've currently got our Call for Proposals open for this year's Academy Mini Conference. You can submit a proposal by going to this online form. We'd like to thank all of presenters for giving up their time and sharing their practices with all the attendees.