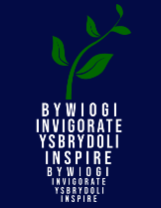 That's a wrap! with over three and half days of back-to-back presentations given by over 40 presenters and over 150 delegates in attendance. We at the LTEU want to say a big thank you to everyone who got involved and attended our biggest annual learning and teaching conference to date.
If you didn't manage to attend not to worry, we are pleased to announce that all of the recordings are now live on the Annual Learning and Teaching Conference programme page.
If you attended this year's conference, we would love to hear your feedback, please fill in our Annual Learning & Teaching Conference 2021 Survey. We are beginning our preparations for our 10th Annual Learning & Teaching Conference and your feedback will help us make it the best one yet!
This week, I will be writing a couple of blogs about the conference, so if you haven't yet, take a look at our blog and sign up for updates from the LTEU team. Finally, I want to take this opportunity to thank all of the presenters and delegates, we couldn't do it without you!