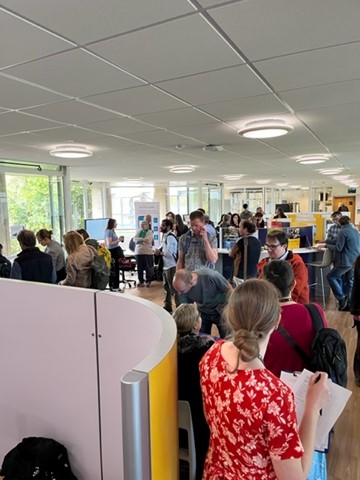 Between the 4 and 6 July, the Learning and Teaching Enhancement Unit hosted the 11th Annual Learning and Teaching Conference.
The materials from the conference are now available on our webpages.
We would like to thank all of our contributors and attendees. The sessions were of such high quality.
Across two in person days and one online day, delegates heard about the developments for Blackboard Learn Ultra, Chat GPT and AI, and creative approaches to assessment design.
We're already heading into planning our 12th Annual Learning and Teaching Conference which is scheduled to take place in September 2024 (date TBC).
We hope to see you at a forthcoming event.