Da iawn ni! The big development of this month has been a working version of the Welsh language interface. After a lot of thinking, and some investigations we have managed to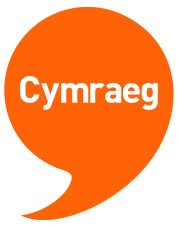 find a way to recreate our Welsh language tabs and boxes on the new SaaS environment. As users you won't notice anything different, but for us it's a major step forward. And it's all nicely documented (all 9 pages of it!) to make sure that anyone in the team can do it, should we need to. It's nice to see Blackboard back to its bilingual normality!
We're also looking for teaching and administrative staff to help test the new Blackboard SaaS environment. If you are interested, please email us on elearning@aber.ac.uk
We'll give our testers access to copies of their Blackboard modules on the SaaS site. We will then ask you to
Look at the course materials and check they work as you expect
Use some of the Blackboard tools to make sure they are working normally
Spot and report any problems or issues
All staff are welcome to join the testing. We are especially looking for staff who use Blackboard in Welsh or who use tools like tests and discussion boards.
If you would like more information, you can email elearning@aber.ac.uk