Staff teaching on Blackboard courses can use the Messages tool to send messages to their students, and these are often sent by email.
Because of the way that the Message tool works, all messages are sent from the e-learning support email address (bb-team@aber.ac.uk ), rather than the staff members' personal email addresses. Replying to a Message sends it to our e-learning support staff.
Students – please don't click the Reply button to respond to a Message. Instead, use the Forward option, adding in the relevant email address for the staff member. If you aren't sure what their email address is, you can find it on the University Directory.
Staff – to help students get back in touch with you, we recommend including your email address in any Messages you send.
This is an example of a Blackboard Message sent via email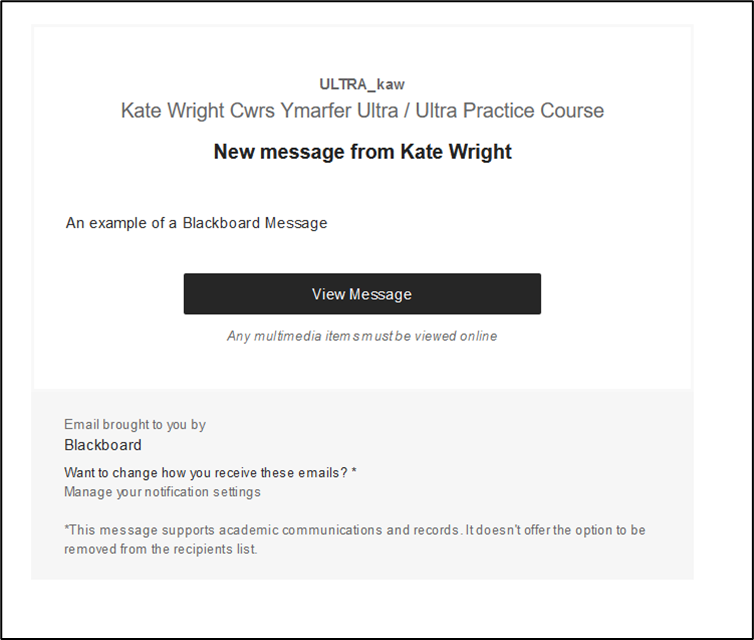 And the image below shows what happens when you click on the Reply button in your email – the To: box sends the message to bb-team@aber.ac.uk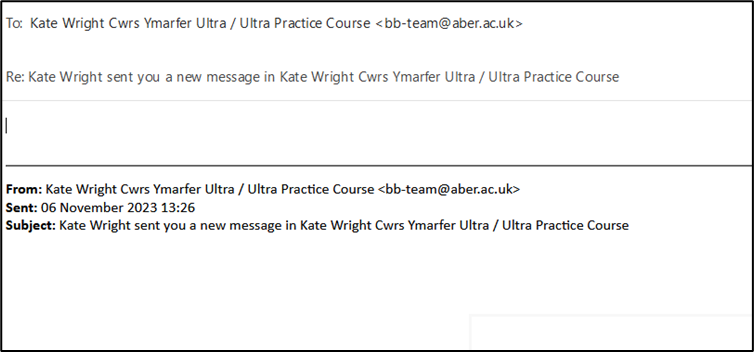 We are working with Blackboard / Anthology and colleagues to resolve this issue, but in the meantime please check before replying to a message. This is especially important if you are sending personal information.