As announced last week, on Thursday 25th March, the Learning and Teaching Enhancement Unit will be hosting second Mini-Conference this academic year. The theme will be 'Embedding Well-being in the Curriculum', where will explore the links between mental well-being and learning and how this could help to maximise success for both students and staff.
We are pleased to announce that two excellent external speakers accepted our invitations to present during the conference:
Flourishing at Aberystwyth – Putting Positive Education into Practice
Positive Education is the intertwining of educating for academic outcomes and for well-being and character development in order to enable the learner to flourish. Embarking on a course of academic study, whether at undergraduate or postgraduate level, full- or part-time, is a major life event that can impact on mental health and well-being. The current academic year has been unlike any other and a determined focus on well-being for students and staff – teaching and non-teaching – is more important than ever.
In this highly interactive keynote, participants will learn about key elements of positive psychology in the context of higher education, including:
The importance of positive relationships
The use of character strengths in teaching, feedback and staff development
How time perspectives may influence motivation
Aberystwyth University staff attending this session will have the opportunity to explore how their everyday practices can support their students', colleagues' and own well-being. The session will include elements of reflection, discussion, and practising activities that support well-being. Whilst the focus will primarily be on supporting student well-being, this is best achieved when staff are well.
The session will therefore also provide participants with the opportunity to develop their own well-being strategies and to consider how the University's systems and procedures can underpin a culture of well-being.
About the speaker: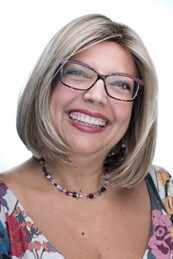 Frederika Roberts is a vibrant, energetic speaker with expertise in Positive Psychology, Positive Education and Character Education.
She has taken her experience as the mother of two daughters with severe heart conditions who, between them, have had two cardiac arrests and three open heart surgeries, and backed it up with a research evidence-base so her audiences can become more resilient, happier and more successful. Having an MSc in Applied Positive Psychology and working towards a Doctorate in Education, Frederika ensures her keynotes make the science accessible to all audiences, from children of all ages to teachers and corporate conference delegates.
Frederika is the author of 'Recipe for Happiness' (2013), 'For Flourishing's Sake' (due to be published 2020), co-author of 'Character Toolkit for Teachers' (2018) and creator of the 'For Flourishing's Sake' podcast.
She is also the European Representative for IPPAed (the Education Division of the International Positive Psychology Association) and is often interviewed on radio and TV on topics related to her expertise, such as happiness, well-being, and resilience.
---
Online Communities and Student Well-being
A sense of community is an essential part of well-being and university life. In this session, we explore how to create effective digital communities that can support students' sense of belonging and purpose, facilitate meaningful connections, and provide support without relying on a campus environment.
About the speaker: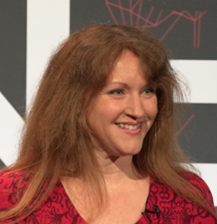 Kate Lister is a lecturer of inclusive education at the Open University, and an associate at Advance HE. Her research interests centre around creating inclusive pedagogies, curricula, assessments, and study experiences that support student mental well-being and disabled student success.
The full programme will be released shortly.