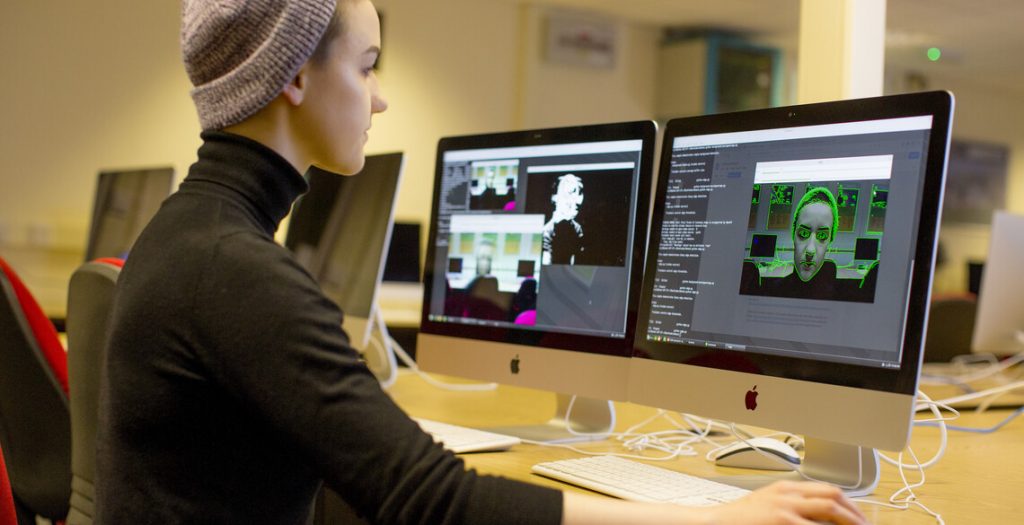 The Learning and Teaching Enhancement Unit is pleased to announce the programme for its forthcoming Virtual Reality Mini Conference on Tuesday 28 March.
Booking for the event is already open. This mini conference is taking place in person in B23, Llandinam Building between 11:00 and 16:00.
The Mini Conference will start at 11:00 with a session by Chris Rees from UWTSD. Our blogpost announcing Chris as our external speaker provides further information.
From 11:45, Amanda Jones and Bleddyn Lewis from the Healthcare Education Centre in the Department of Life Sciences will be showcasing what they do with their students in their session Embracing Virtual Reality within Healthcare Education for student nurses.
At 12:30, Education's Steve Atherton will be presenting the session VR in Education.
A lunch break has been scheduled between 13:00 and 14:00. We will not be providing catering at this event but please feel free to bring your lunch along with you.
Between 14:00 and 16:00 Sarah Wydall, Helen Miles, Rebecca Zerk, and Andra Jones will be providing a 2 hour workshop identifying the next step in the evaluation for the use of VR as a training tool. This session is limited to 15 people – the session is first come, first served and you will be able to sign up for it on the morning of the mini conference.
Most of the sessions are hands on and interactive – you'll have the opportunity to try out VR and see how colleagues are using it in their teaching.
Abstracts and the full programme will be available on our webpages in due course.
If you have any questions, please contact the Learning and Teaching Enhancement Unit (lteu@aber.ac.uk).