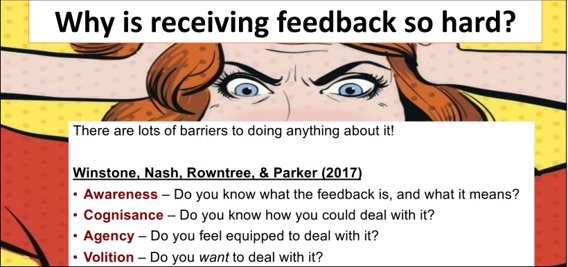 On Friday 11 March, the Learning and Teaching Enhancement Unit hosted Dr Rob Nash, a Reader in Psychology from Aston University. Rob is an expert in feedback and ran a workshop looking explicitly at ways in which we can enhance and develop feedback engagement.
A recording of the transmission elements of the session is available on Panopto. You can also view the slides that he used.
For those of you who are interested in further exploring the terrain of feedback, you can take a look at the references that Rob used in his session:
Our next External Speaker event is Dr Mary Davies from Oxford Brookes who'll be joined by other colleagues to discuss how we can detect potential contract cheating during the marking process. This workshop will be on 20 May 2022, 12:30-13:30. Booking for the session is already open.
A reminder as well that our Call for Proposals for our Annual Learning and Teaching Conference is currently open.