Vevox will have an update on 13th September which will introduce a couple of new question types involving images.
Pin on Image Poll
You can upload an image as the question type and ask your students to mark on the image the solution. This will be great for diagrams, maps, or graphs: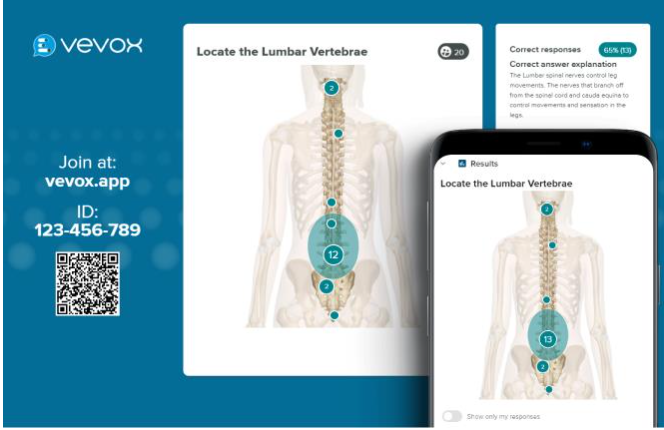 Multichoice on Image poll
Another image type question, but this time give your students the opportunity to select the correct answer from a number of distractors: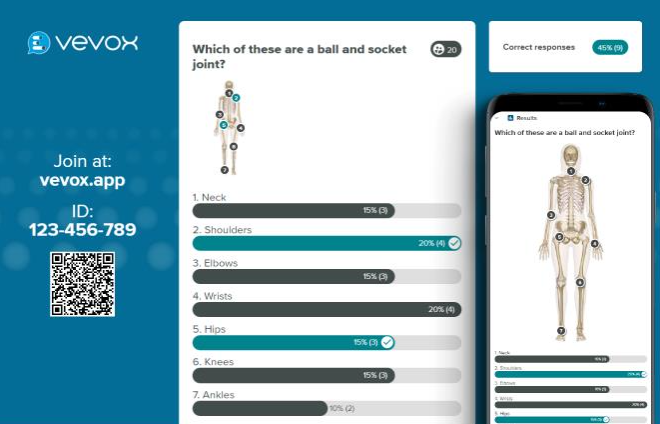 A reminder that we've got Vevox running training sessions on:
09.09.2021, 11:00-12:00
28.09.2021, 14:00-15:00
06.10.2021, 10:00-11:00
These sessions will cover:
How to gain access to an account
How to create a session
Create and Run polls
Vevox Q&A – display, moderation
Surveys
Data & settings
MS Team Integration Setup
Q&A – any questions from participants
Book your place online.
For a list of all updates coming on 13th September, check out Vevox's blogpost.
All of our guidance for Vevox is available on our polling webpages.