As part of this year's CPD programme, we hosted a number of external speakers who provided us with new perspectives and unique expertise in various aspects of learning and teaching. In preparation for the upcoming year, we would like to briefly remind you of some of the topics discussed and the resources available to you. We hope that by building on these and other sessions the Unit organised this year you will feel fully prepared to adapt and innovate your teaching in the upcoming year.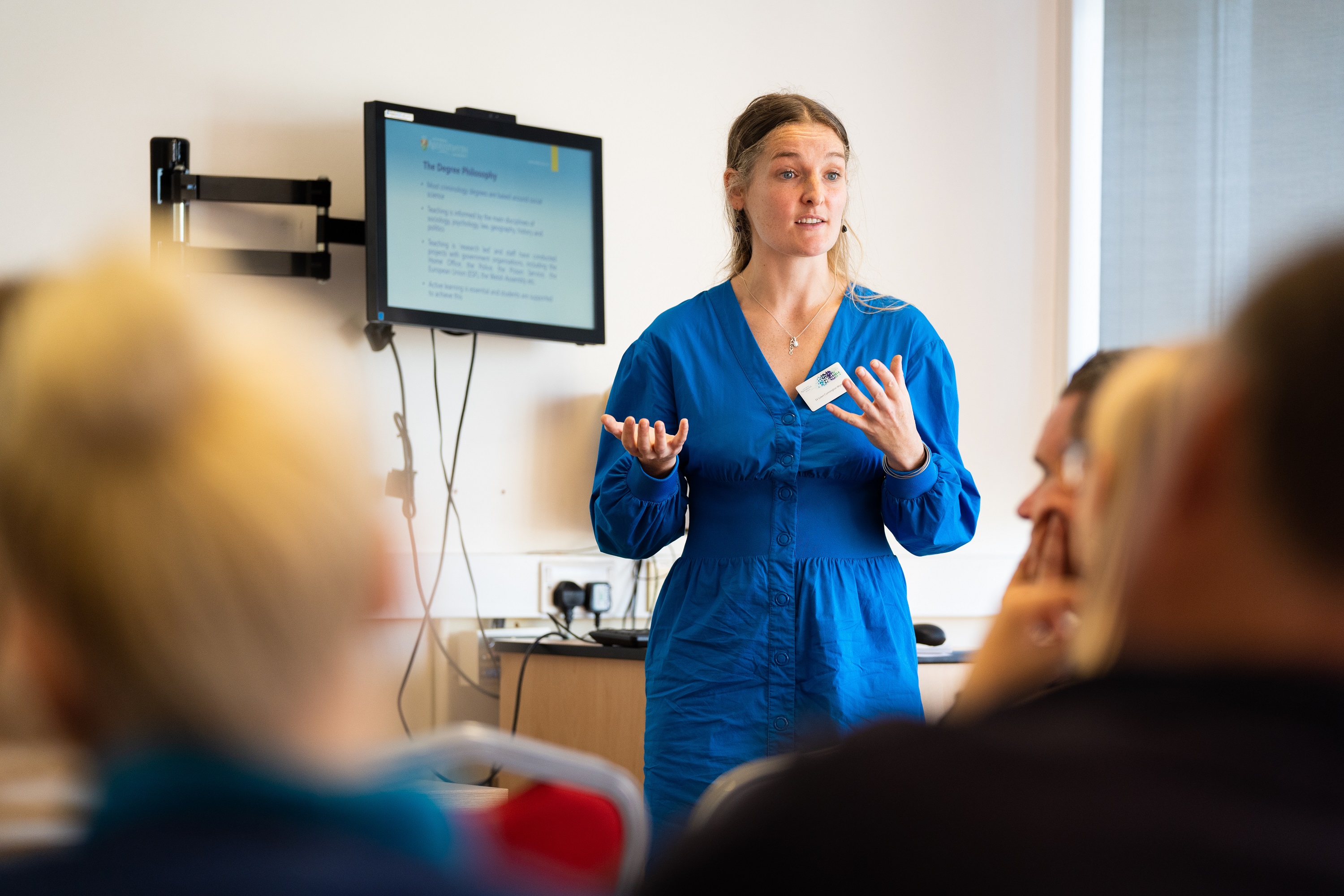 Professor Ale Armellini: The Journey towards Active Blended Learning
Last summer's conference keynote speaker, Professor Ale Armellini, shared his insights and advice on learning innovation and online pedagogy.
---
Dr Naomi Winston: From Transmission to Transformation: Maximising Student Engagement with Feedback
In the first mini-conference of the year, we had an opportunity to listen to Dr Naomi Winstor who argued that maximising students' engagement with feedback is fundamentally an issue of design, where opportunities for students to develop the skills required for effective use of feedback, and opportunities to apply feedback, can transform the role of students in assessment.
---
Frederika Roberts: Flourishing at Aberystwyth – Putting Positive Education into Practice
In this mini-conference keynote speech attendees learnt about key elements of positive psychology in the context of higher education and practical strategies for enhancing their own wellbeing.
---
Kate Lister: Online Communities and Student Well-being
Kate Lister from Advance HE explored how to create effective digital communities that can support students' sense of belonging and purpose, facilitate meaningful connections, and provide support without relying on a campus environment.
---
Dr Kate Exley: Taking your (PowerPoint) Lectures Online
Dr Kate Exley was invited to deliver a workshop on moving our lectures, previously delivered in large lecture theatres and classrooms, to online platforms.
---
Dr Sally Brown & Dr Kay Sambell – Improving assessment and feedback processes post-pandemic: authentic approaches to improve student learning and engagement.
During our Mini-Fest on assessment, Dr Sally Brown and Dr Kay Sambell led a workshop designed to build on lessons learned during the complex transitions academics made last year and explore the concept of authentic approaches to assessments.
Link to recordings & resources
---
Professor Mick Healey & Dr Ruth Healey: Engaging students through student-staff partnership
We invited Professor Mick Healey and Dr Ruth Healey to deliver a workshop on student-staff partnerships and consult them on engaging students in projects and provisions we currently deliver.
Dr Dyddgu Hywel: Blaenoriaethu Iechyd a Lles Staff
The first external speaker of this year's Learning and Teaching Conference talked about prioritizing the health and well-being of staff.
---
Andy McGregor: What will assessment look like in five years?
We also had an opportunity to listen to Andy McGregor from JISC on the future of assessment. A talk based on JISC's paper: The future of assessment: five principles, five targets for 2025, which 'sets five targets for the next five years to progress assessment towards being more authentic, accessible, appropriately automated and secure'.
---
Dr Chrissi Nerantzi: Breaking Free
Lastly, our keynote speech for this year's conference was delivered by Dr Chrissi Neratzi who talked about open and flexible pedagogies.
---
Joe Probert & Izzy Whitley: Using Vevox to engage learners.
Joe Probert and Izzy Whitley from Vevox, our university polling software, delivered a session on how to make effective use of polling to engage learners.