For the last Academy Forum in Semester One we chose one of the most common topics raised by teaching staff; how to motivate students, particularly when it comes to online learning?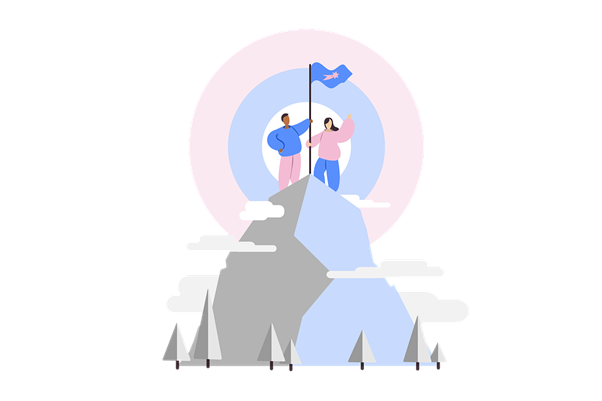 The first part of the session was a general discussion which started from reflection on when we feel most motivated and it revealed factors such as:
When there is external pressure (deadline)
When it is enjoyable
When it involves other people
When the tasks are not that difficult, important or multifaceted
When you receive positive feedback
Attendees also shared their strategies for keeping themselves motivated:
Switching between tasks
Breaking big projects into smaller tasks
Asking yourself why do you need to do it?
Completing a smaller, manageable task and using the 'success high' and motivation that comes with it to work on something else
Complaining less about having to do it and just getting on with it
Using lists and being able to cross things off
Setting realistic targets
Looking after yourself (trying to see work in perspective)
As well as what contributes to student motivation based on their teaching experience:
Getting good grades and positive feedback
Growth mindset – not being so afraid of failure (not taking the learning so personal)
Remembering why they are doing it and what for
Making things interesting – avoiding boredom
Being passionate/excited about the subject (and how having even one student like this helps with the motivation of the entire cohort)
Giving them suggestions, but also freedom to study in the way that fits with them
Feeling part of the learning community (belonging)
Seeing the importance of activity
Validation and encouragement
We also discussed some of the barriers inhibiting student motivation:
Fear – being afraid of not being good enough, failure and comparing their own abilities with others
Not having clear enough instructions, not being able to understand what they are supposed to do
Personal issues – difficulties in their home lives etc.
Disappointment in their own achievements against their expectations
Peer influence
Complaining
Fatigue
Lastly staff shared their strategies for motivating students which included:
Using discussion boards for communication with classmates and the tutor
Organising digital seminars
Emphasising the purpose/importance of the activities
Linking all activities to the learning outcomes/assessment
Using tools such as blogs or discussion boards to facilitate communication and a sense of community
Giving students choice, but within structure that gives them a reassurance
'Investing' time in giving students opportunities to bond with each other and you as a tutor at the beginning of the module/year
The second part of the session focused specifically on the self-determination theory of motivation. In three groups, corresponding to the three components of the theory, attendees discussed how they already foster either autonomy, competence, or relatedness in their teaching and how they could develop it further. We have previously shared a blog post on facilitating intrinsic motivation in students from the self-determination theory perspective.
We wanted to thank all staff for the incredible engagement with the Academy Forum sessions this year! Make sure to book the following dates into your calendars for Semester Two:
Hope you will have an enjoyable break!