On November 5th, 2020 Blackboard is rolling out an update to the Content Editor (aka WYSIWYG editor). This is the primary input method in Blackboard.
This is what it looks like: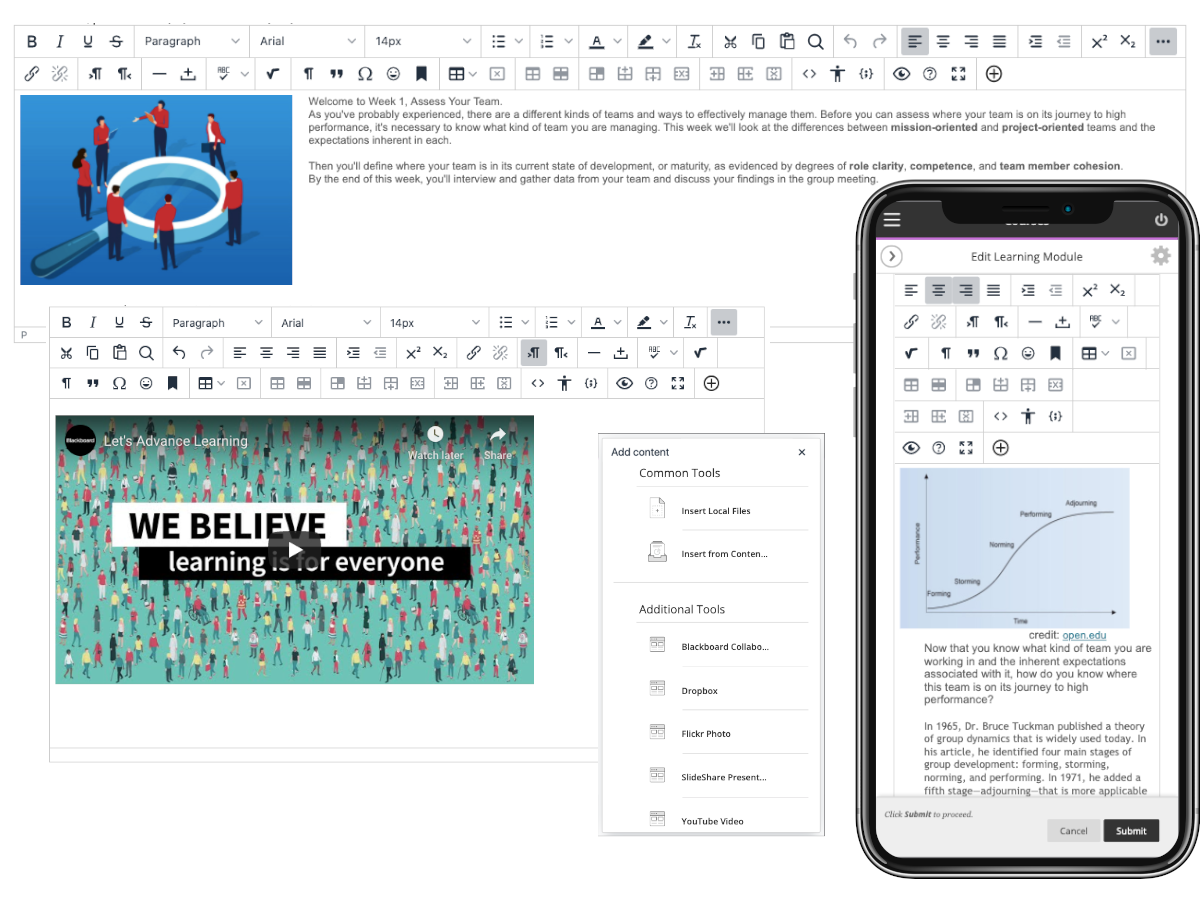 There are several enhancements and features we would like to highlight and we hope you find useful:

The Power of Plus
One easy menu for adding content from your computer, cloud storage, or integrated tool. The Content Editor will automatically recognize the kinds of files you add.

Better for All Devices
The editor is better suited for all devices—small screen or big. Pop-ups are gone for a better mobile experience.

Improved Accessibility
The editor is more accessible, and a new accessibility checker helps authors make content more accessible.

Better Copy and Paste
Pasting content from Word, Excel, and websites is even better. You can choose to remove extra HTML but retain basic formatting.

Simple Embed
When pasting links to websites such as YouTube, Vimeo, and Dailymotion, the videos are automatically embedded for inline playback. Other sites including The New York Times, WordPress, SlideShare and Facebook will embed summary previews.

Display Computer Code
Authors can now share formatted computer code snippets, super handy for computer science classes and coding clubs.
Please see the link below for a guide which gives a comparison and breakdown of functions.