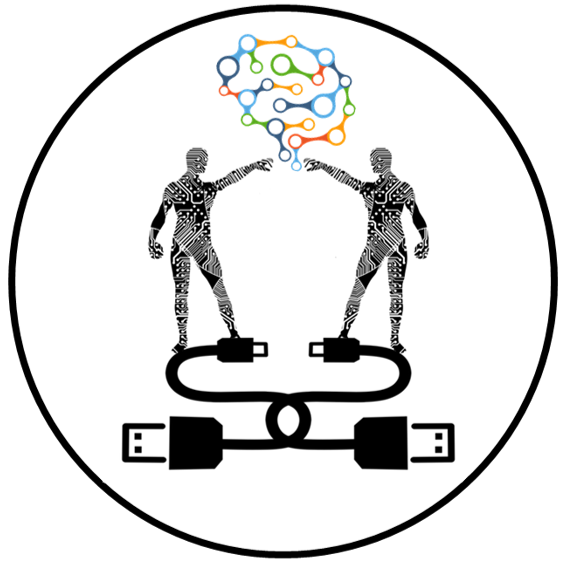 On the 10th April, the E-learning Group welcomed 26 staff members from across the University to this year's Mini Conference. The theme for this year's Mini Conference was Inclusive Education and the six presentations ranged from practical guides for creating accessible documents through to working with neurodiverse students. Over the course of the afternoon, there were six presentations. Given the breadth of topics under discussion, this summary will be split into two parts, with part 1 reflecting on the first three presentations. A summary of the final three presentations will be provided in our next blogpost.
The conference opened with a recorded presentation delivered by Dr Rob Grieve. Dr Grieve is a senior lecturer in Physiotherapy at the University of the West of England, Bristol. In addition to his academic research, Dr Grieve also runs workshops called Stand Up and Be Heard. The Stand Up and Be Heard workshops focused on assisting students who had a fear of public speaking which affected assessments that included presentation elements. Dr Grieve underpinned his presentation with research conducted by Marinho et al (2017) which identified that in a sample of 1,135 undergraduate students, 64% of them reported a fear of public speaking and 89% of them would have liked additional guidance and support on public speaking from their institutions. Closing his presentation, Dr Grieve identified strategies for staff that would help to support students with public speaking and assessed presentations. He suggests that:
Recognise and acknowledge the fear of public speaking that many students have in required module presentation assessments and in general
Apart from our subject teaching role, we can support students (or refer on) […] to reduce their public speaking fear
Presentations and public speaking are transferable life skills, enhance employability and are not only used for assessment
Dr Grieve also noted that presentations do not have to be perfect. The key message to pass onto students is to be themselves in their presentations and to be authentic. The workshops that Rob ran were very successful for students, especially for those who were going on to give presentation assessments. You can find out more about the workshops online.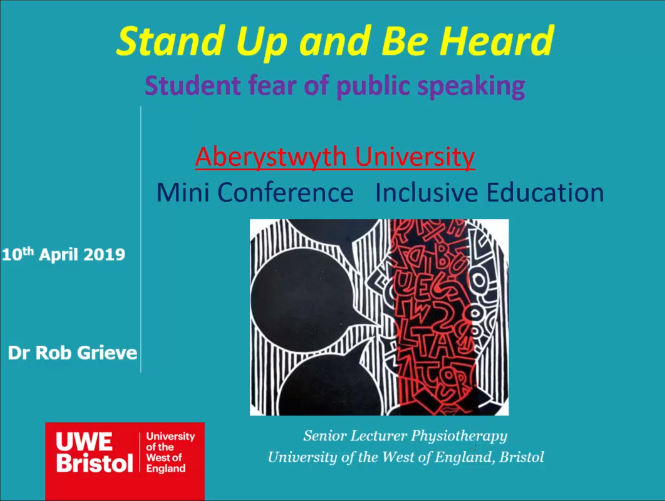 Following on from Dr Grieve's presentation, Dr Debra Croft gave us a presentation on the work that the Centre for Widening Participation and Social Inclusion have done around embedding Core Skills in their curriculum at Summer University. The Core Skills module is delivered primarily in Week 1 of the course and is a module in and of itself. The aim of the module is to equip students with the study and life skills that they will need over the rest of the Summer School and beyond. Given the time constraints of the Summer University programme, it's not possible to embed the core skills in the subject specific curriculum so all students need to take the Core Skills module.
The team completely re-designed the module in 2016-17 based on the feedback that was given by students and staff and low satisfaction score. Following their redesign, the Core Skills module increased its satisfaction to 80% in 2016, high 80s% in 2017 before receiving a 94% satisfaction rate in 2018. The success of the module was attributed to the changes that were made by the teaching team. The biggest difference in 2018 for this module was the change in the delivery of the module. Closed Facebook groups were used to communicate with various students, as well as making full use of Blackboard and Turnitin for assignments. The Core Skills Module emphasised inclusivity and learning differences, which allowed tutors to build requirements into their teaching. Assessments are standardised and designed to be inclusive from the beginning which means that everyone does the same assessment. They also use Blackboard quizzes which are marked automatically for training and IT skills. More information on the work of the Centre for Widening Participation and Social Inclusion is available their webpages.
The third and final session in this half of the conference was delivered by Janet Roland and Caroline White from Student Support and Career Services. Their presentation, Teaching for Everyone: Neurodiversity and Inclusive Practices, equipped attendees with practical skills for creating learning and teaching activities for neurodiverse students. The workshop started with an ice breaker exercise. In pairs, participants had to label themselves A and B. A's were first asked to talk about their last holiday to B's for 1 minute. Following this, B's were asked to tell A's about their last holiday but they weren't allowed to use any word that contained the letter 'E'. Participants were then given an envelope containing terms of neurodiverse behaviour and their characteristics. Attendees then had to match the label to the characteristics. This presentation gave participants the chance to think about the various neurodiverse profiles and strategies in which a more inclusive learning experience can be created.
References
Marinho, ACF., de Madeiros, AM., Gama, AC and Teixeira, LC. 2017. Fear of Public Speaking: Perception of College Students and Correlates. Journal of Voice. 31: 1. DOI: 10.1016/j.jvoice.2015.12.012.