Information Services is changing its Video Conferencing provision to Skype for Business. The Learning and Teaching Enhancement Unit have been working with colleagues across Information Services on the change to this provision.
Skype for Business has the capability to have up to 250 participants attend the webinar. You can attach documents for participants to review beforehand. In addition to this, you can choose the content that you display to your participants, from just audio calls, through to screen casts and PowerPoint presentations. Skype for Business is fully integrated with Office 365 and conference attendees only need an Internet connection to participate in the meeting.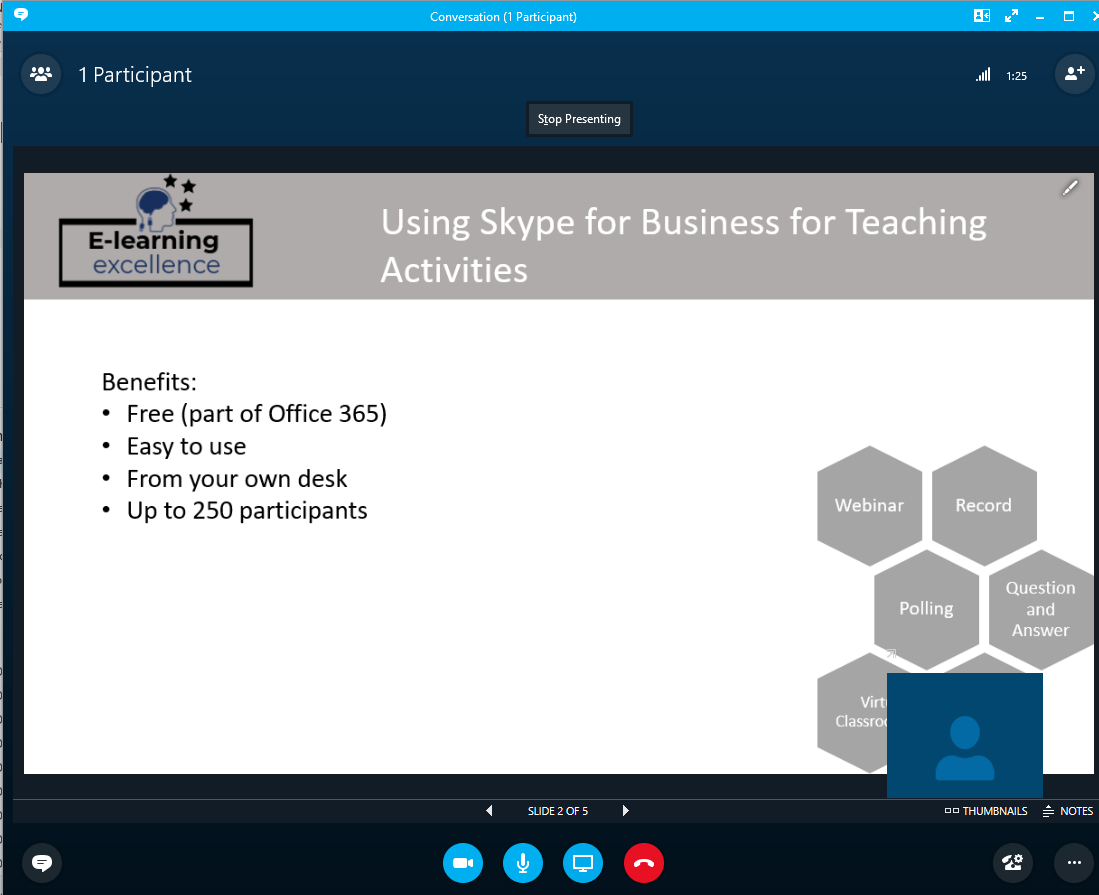 Current Video Conference suites will be updated with new equipment for Skype for Business. You can already download Skype for Business. We've got further advice available here.
We will be offering 2 different training sessions on using Skype for Business and you can sign up here.
Skype for Business for Meeting Organisers
This session is for those who arrange and set up meetings. We will be looking at how to arrange a meeting using Outlook, how to send the meeting request to participants, control participant interaction, and share documents with participants before the meeting.
Skype for Business for Teaching Activities
In addition to covering the above, we will also look at the interactive features of Skype for Business that can enhance Learning and Teaching. We will give advice on strategies you can use for teaching virtually.
Webinars can enhance learning and teaching provision, particularly for students who aren't studying on campus. JISC have got some guidance on using Webinars in education which you can access here.
We've helped the Department of Education run a couple of webinars which you can find out more about here. In addition to this, we've also run a couple of webinars on E-learning tools and provision.