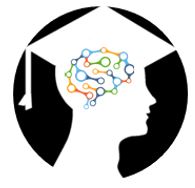 The E-learning Group host several Academy Forums across the academic year. The aim of the Academy Forums is to bring together members from across the University to discuss a matter related to Learning and Teaching. Our last Academy Forum focused on Instilling Self-Regulation in Learners. This topic was suggested following last year's Annual Learning and Teaching Conference. At the conference, Dr Simon Payne, Liz Titley, and Liam Knox gave a presentation based on Self-Regulation. In addition to this, the E-learning Group ran an Academy Showcase where Simon presented strategies for instilling self-regulation.
As always, our full notes from the Academy Forums can be found on a dedicated Wiki which can be found in the Enhancing Learning with Technology module which all staff have access to.
A summary of our discussions can be found below:
Strategies for encouraging self-regulation in learning and teaching activities
Students spend more time learning outside of class time so we should be teaching them how to learn
What skills do students arrive with and what do we need to teach them in order to be self-regulated learners
How might we emphasise and measure improvement
If you would like to explore self-regulation in further detail then you are able to view the recording from Simon's recent Academy Showcase. In addition to this, the following articles might be of interest:
Our next Academy Forum is on 9th May at 11am and is focused on the topic 'How do I know my teaching is working?' The forums are a great way to share your experiences and learn from others whilst also reflecting on your own approach to the topic. If you'd like to suggest a topic for an Academy Forum next year then do get in touch with us. You can sign up to the Academy Forum by booking online.