One of the benefits of moving to Blackboard Learn Ultra is the increased enhancements to the virtual learning environment.
In this blogpost, we will outline some of the new functionality available in this month's update.
1. Groups
The location to manage the Groups feature has changed. You can now access this directly from the top menu of your course:

See groups guidance for additional information.
2. Images for Learning Modules
You can now add images to Learning Modules.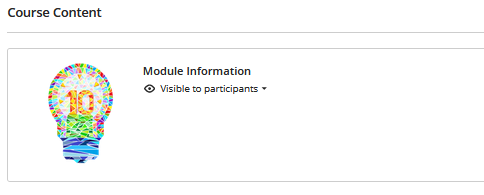 Learning Modules offer a way for you to organise your content. For further information, see Learning Modules guidance.
3. Ultra Accessibility Checker
To ensure that your content is as accessible as possible, use the accessibility checker.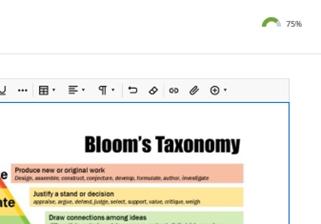 As you create your content, your accessibility score will be generated to alert you to any changes that you might want to make.
4. Flexible Test grading
When it comes to grading tests, you can now grade by question or student in Ultra. See Blackboard's test guidance and flex grading for further information.
For other updates this month, take a look at Blackboard's Release notes.
If you've got any questions about using any of these features or Blackboard Learn Ultra, contact elearning@aber.ac.uk.