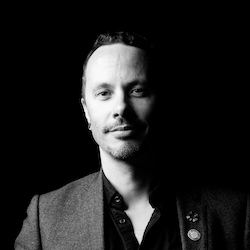 We're pleased to announce our first guest speaker for this year's annual learning and teaching conference (12-14 September 2022).
Dr Alex Hope will be joining us to talk about how to embed sustainability meaningfully into the curriculum.
Dr Hope is Deputy Pro-Vice Chancellor (Education) and Associate Professor of Business Ethics at Newcastle Business School, Northumbria University. He is responsible for the strategic leadership of education across the faculty and undertakes teaching, research and consultancy across topics such as education for sustainable development, responsible business, business ethics and the sustainable development goals (SDGs). Alongside his work at Newcastle Business School Dr Hope is Co-Chair of the United Nations Principles of Responsible Management Education (UN PRME) Climate Change and Environment working group and past Vice-Chair of the UN PRME UK and Ireland Chapter. He is a member of the Chartered Association of Business Schools (CABS) Learning and Teaching Committee and sits on the Northeast board of Business in the Community, the Prince of Wales responsible business network. He holds a PhD in Sustainable development, an MA in Academic Practice and BSc (Hons) in Environmental Management.
A reminder to colleagues that the Call for Proposals is currently open (due to close on 27 May 2022).
Booking for the conference is also open.
Further information can be found on our webpages. We will be announcing additional external speakers, including our keynote, in due course.