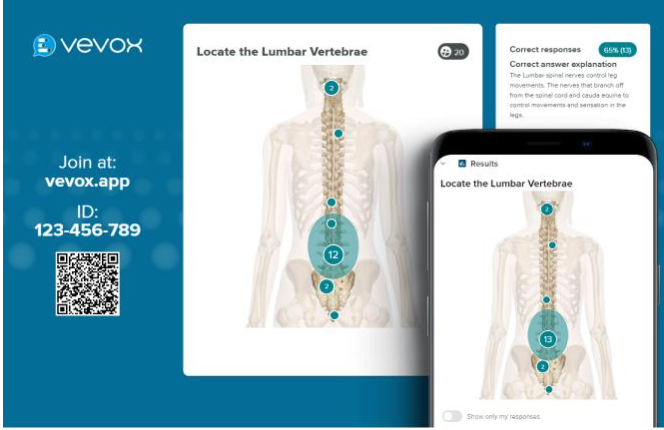 One of the advantages to having an institution subscription is that we can benefit from enhancements and updates.
One of the recent enhancements was to the word cloud style question. Previously only one word was able to be submitted to the word cloud style question, but now participants can provide multi-word submissions as well as single words. Word clouds also accept non-English characters and emojis. Vevox has also been working on the accessibility of the word cloud question and the colour scheme has been enhanced to improve its display.
We're really pleased at how colleagues are making use of Vevox. If you're after some ideas on how you can use it in your teaching, then Kate and myself recently presented a webinar on Vevox's behalf. As well as giving an overview of our rollout of Vevox since we procured it in March, we also outlined some exemplary practices taking place by colleagues:
Module Evaluation (Dr Emmanual Isibor and Dr Chris Loftus, Computer Science)
Stats generation (Dr Maire Gorman, Physics and Graduate School)
Anonymous Q and A (Dr Megan Talbot, Law and Criminology)
Peer assessment and word associations (Dr Michael Toomey, International Politics)
Asynchronous Q and A (Dr Victoria Wright, Psychology)
Pin on image and session impact (Learning and Teaching Enhancement Unit)
Thank you for the colleagues above for sharing their practices and experiences with us. A recording of the webinar is available on YouTube.
We've also got our Mini Conference on Thursday looking at how polling software can be used to enhance learning and teaching activities. There's still time to book onto that. We're grateful to be joined by Joe and Izzy from Vevox, as well as our external speaker, Dr Christina Stanley from the University of Chester.
Vevox guidance is available on our webpages. If you've not used Vevox before then sign up for the Zero to Hero sessions which are run every Tuesday at 3pm. We're also re-running our training session Designing Teaching Activities using Vevox on 16 March 2022 at 10am. You can sign up via our Course Booking page.