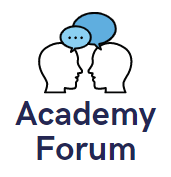 We would like to invite you to the final Academy Forum session of the year taking place on 24th of May.
This session will be an opportunity for us to look back on this year's Academy Forum programme, designed specifically to support staff in teaching in different ways in a response to the pandemic and reflect on what we can take forward.
Topics we covered this year were:
Creating a Learning and Teaching Community
Creating Podcasts in Panopto
Why and how to help students reflect on their learning
Motivation Strategies for Online Learning Engagement
How can I plan online and in-person activities?
How can I make my teaching more inclusive?
How can I embed wellbeing into the curriculum?
Preparing students for assessments
We hope that you will be able to join us.