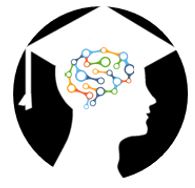 The Academy Forum provides a platform for sharing good practice in learning and teaching. The Forum is open to members of the University community: teaching staff, postgraduate tutors, support staff, and students are all welcome. All forums will be held online for the year 2020/21 and you can book your place on the Staff Training Website.
The two Academy Forums running in the next few months are:
27.01.2021 (15:00-16:30): How can I plan online and in-person activities?
In this session, we will discuss differences in designing and conducting sessions in three different formats: online, in-person and blended. As part of the session, attendees will be required to work with their colleagues in designing an activity for one type of delivery. The group work will be followed by reflecting on and discussing different approaches taken and their suitability regarding various sessions' formats. We will collectively identify factors essential for effective teaching in an online, in-person and blended design.
19.02.2021 (10:00-11:30): How can I make my teaching more inclusive?
In this session, we will discuss the benefits and challenges of making teaching more inclusive at university and we will explore these ideas through a series of group-based scenarios. We will also be joined by a member of the Student Support team who will give a brief overview of the student demographic at the University; strategies that are in place to deal with issues relating to inclusivity; and some practical tips on how you could make your teaching more inclusive.  
We will also be running other Academy Forums throughout the rest of the academic year, including:
24.04.2021 (14:00-15:30): How can I embed wellbeing into the curriculum?
28.04.2021 (14:00-15:30): Preparing students for assessments
24.05.2021 (14:00-16:00): Reflections on this year's Academy Forum
We hope that you will be able to attend these forums. Please contact us with any questions (lteu@aber.ac.uk).