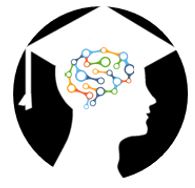 The Academy Forum provides a platform for sharing good practice in learning and teaching. The Forum is open to members of the University community: teaching staff, postgraduate tutors, support staff, and students are all welcome. All forums will be held online for the year 2020/21 and you can click here to book your place.
The Academy Forums for the year 2020/21 are:
07.10.2020 (14:00-15:30): Creating a Learning and Teaching Community
19.10.2020 (11:00-12:30): Creating Podcasts in Panopto
19.11.2020 (10:00-11:30): Why and how to help students to reflect on their learning?
30.11.2020 (14:00-15:30): Motivation strategies for Online Learning Engagement
27.01.2021 (15:00-16:30): How can I plan online and in person activities?
19.02.2021 (10:00-11:30): How can I make my teaching more inclusive?
We hope that you will be able to attend these forums. Please contact us with any questions (lteu@aber.ac.uk).