Aberystwyth University's 10th Annual Learning and Teaching Conference, which ran from 12-14 September 2022, brought together a community of teaching and learning practice from across the University, to celebrate, share, and showcase the exciting and innovative approaches that are taking place.
We held a panel discussion (Supporting the development of students' digital capabilities) on the final day of the conference, with Saffron Passam (Department of Psychology), Megan Williams (Aberystwyth Business School) and Panna Karlinger (School of Education), the wonderful academic staff who were involved in our student pilot of the Digital Discovery Tool last year.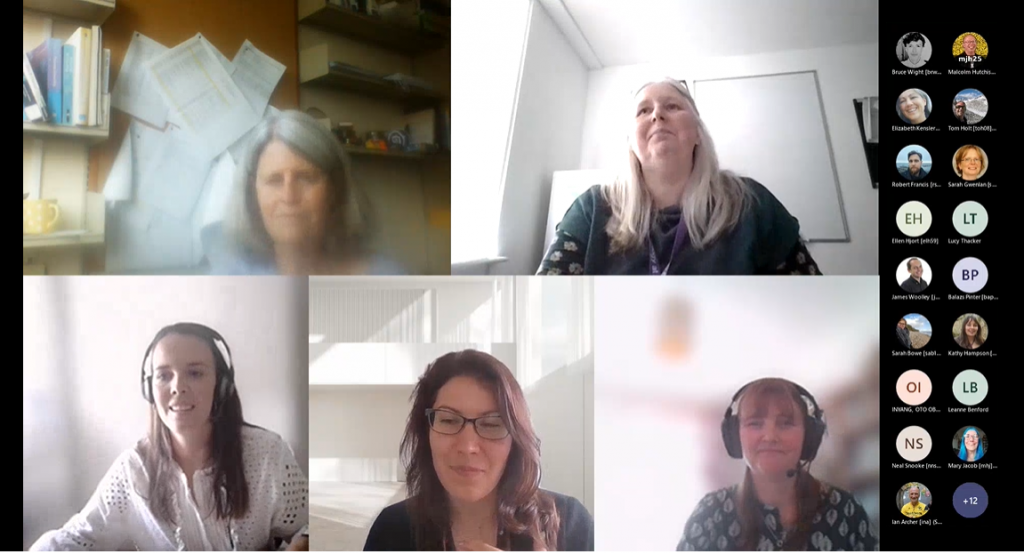 If you missed our panel discussion, you can watch a recording of it here. We gave on overview of the pilot and Saffron, Megan and Panna shared their valuable insights into what did and didn't work well for them during the pilot, their top tips for helping students to use the Digital Discovery tool, and we also discussed the wider challenges and successes of embedding skills such as digital capabilities within the curriculum.
Further Resources & Support:
If you will be supporting students to use the Digital Discovery Tool this year, please see the new bank of Teaching Resources for Staff (staff login required). You can also book a consultation with a member of our team by emailing digi@aber.ac.uk.