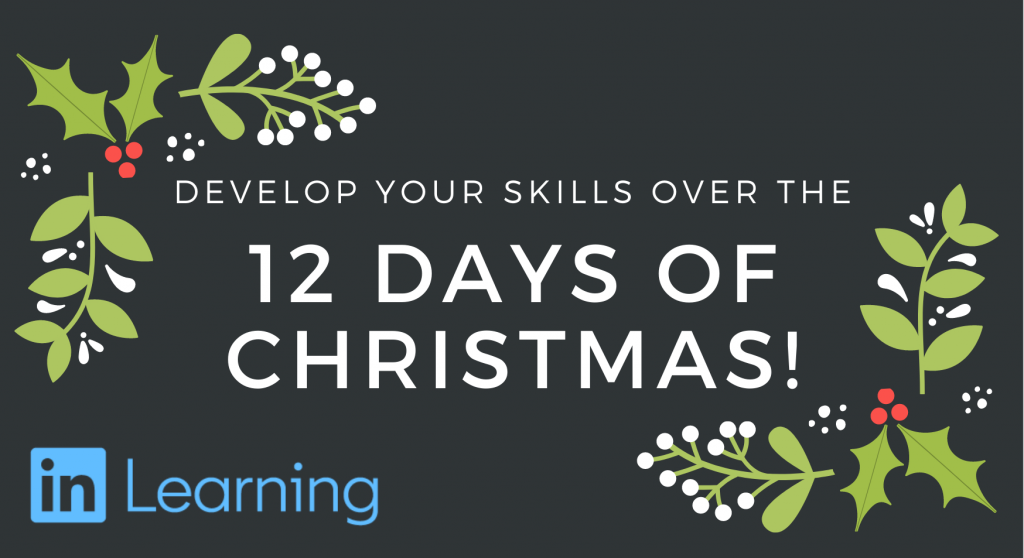 All staff and students at Aberystwyth University have free access to LinkedIn Learning, a third-party E-learning resource. Activate your account before 10 January 2022 and you will automatically be entered into a raffle where you will have the opportunity of winning one of two £25 gift vouchers. 
Take a look at the variety of courses and resources available in LinkedIn Learning. There's something for everyone – you can learn how to master Excel or the piano, get tips on the most common interview questions and even train your brain for happiness!
We've listed 12 courses for you to explore over the 12 days of Christmas:
We would also like to wish you all a Merry Christmas and a Happy New Year!