It's possible that you've heard of digital capabilities already, or you may be more familiar with the associated term, digital skills. With the recent establishment of the Universities' new Digital Capabilities Project, you'll likely hear much more about digital capabilities over the coming months.
What are digital capabilities?
According to Jisc, digital capabilities equip individuals to live, learn and work in a digital society. As a result of the pandemic, the time that most of us spend online has increased significantly – through working, learning, teaching, and interacting with others online.
Watch this short video by the University of Derby to learn more about the importance of digital capabilities.
Jisc Digital Capabilities Framework
Jisc has developed the Digital Capabilities Framework which describes these different capabilities in more detail, and we closely follow this framework as part of the Digital Capabilities Project. The framework is grouped into 6 main capabilities which are then separated into a further 15 elements.
Information, media and data literacies
Digital creation, innovation and scholarship
Digital communication, collaboration and participation
Digital learning and development
Digital identity and wellbeing
ICT proficiency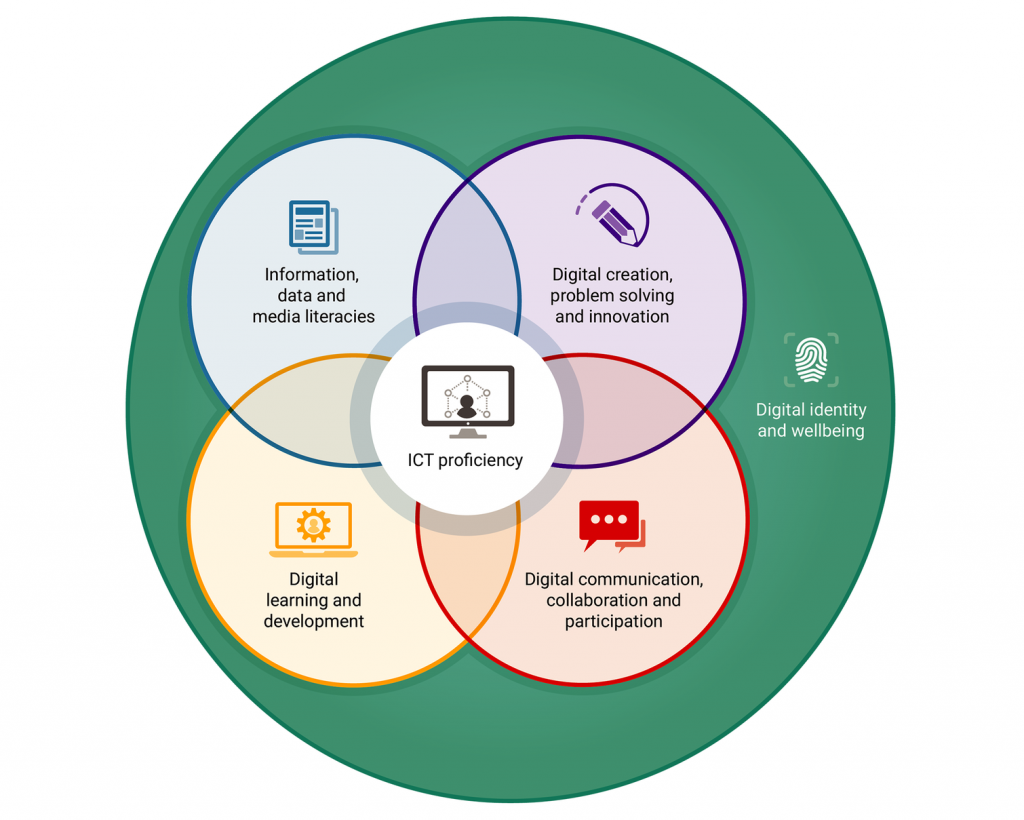 Please keep an eye on this blog as we will be posting more information about each of these six capabilities soon.
How can I assess and develop my digital capabilities?
All staff and students now have free access to LinkedIn Learning, an online learning platform that has an extensive digital library of expert-led courses and short videos. You'll find there a huge variety of content that can help you to improve your digital capabilities.
As we develop the Digital Capabilities Project, we will be providing staff and students with access to further resources and guidance which will help you to assess and develop your digital capabilities. For example, we are currently piloting the Jisc Digital Discovery Tool, a bilingual resource that allows users to self-assess their digital capabilities, with several departments across the University. Keep a close eye on this blog as we will be posting results and findings and general information about the pilot project soon.
How can I get more information about digital capabilities?
You can find more information on our Digital Capabilities web pages. If you have any questions about LinkedIn Learning, the Jisc Digital Discovery Tool, or any general queries about digital capabilities, please contact the Digital Capabilities Officer (Dr Sioned Llywelyn) at digi@aber.ac.uk.