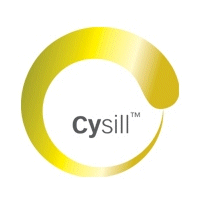 Cysill is part of a language software package called Cysgliad that you can download on your PC, and Cysill will be able to identify and correct Welsh-language errors in your text. You can use the online version of Cysill, but you can check your text much easier if you download the app (how do I do that?).
Once you've downloaded the Cysill app, take a look at the video below or follow these instructions:
Open the Cysill app and your Word document (or wherever your Welsh-language text is located)
Highlight the text you want Cysill to check
Type Ctrl+Alt+W on your keyboard (this will copy and paste your text directly into Cysill) 
Check all the errors that the app suggests need changing
Click Cywiro (Correct) if you're happy with a correction that the app suggests
Once you've worked through all the suggestions, the app will automatically copy and paste the corrected text back into your Word document
To follow our DigiTips, subscribe to our Digital Skills Blog. Or alternatively, you can bookmark this webpage, where a new DigiTip will be added each week!