The examination period can be a stressful time for most students. Here are some short videos and courses that we've pulled together from LinkedIn Learning to help you develop skills to prepare and revise more efficiently for your exams. A number of these skills will also be beneficial for your studies in general, in addition to helping you to improve your digital wellbeing.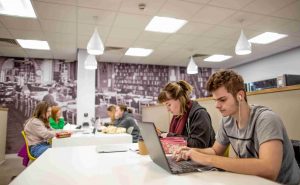 All Aberystwyth University students and staff have free access to LinkedIn Learning. Visit this blog post to learn more about LinkedIn Learning. Login instructions can be found here and follow this video to learn how to get started with LinkedIn Learning.
Here are some general FAQ's to help you during exam time.