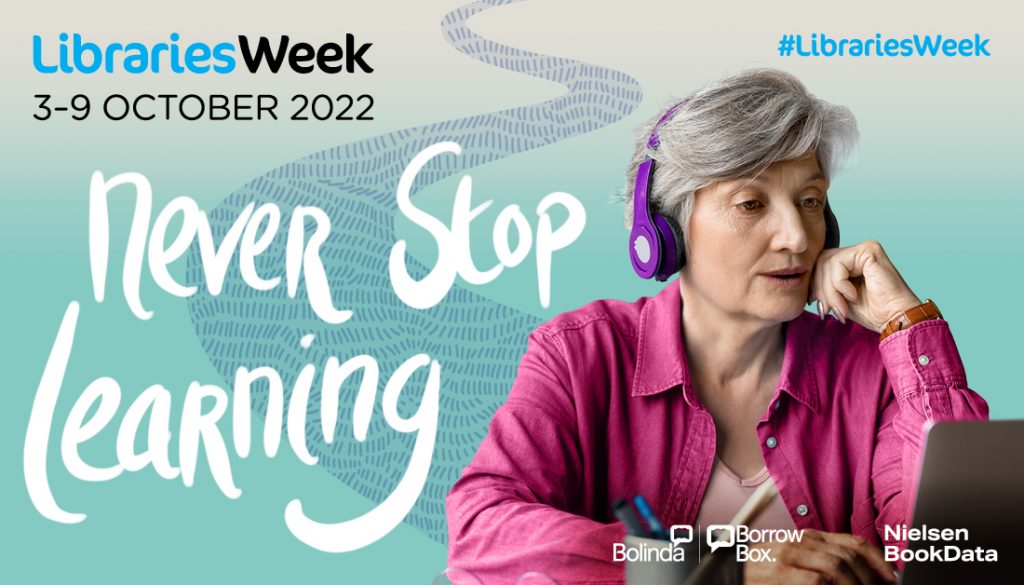 The theme of this year's Libraries Week is the central role that libraries play in supporting life-long learning.
Today our focus is on our Lifelong Learning students and external users.
Lifelong Learning
LibGuides Our Lifelong Learning LibGuide is your complete guide to library and learning resources for your subjects. Here you'll find details on key resources and guidance on how to use the library and who to contact for help.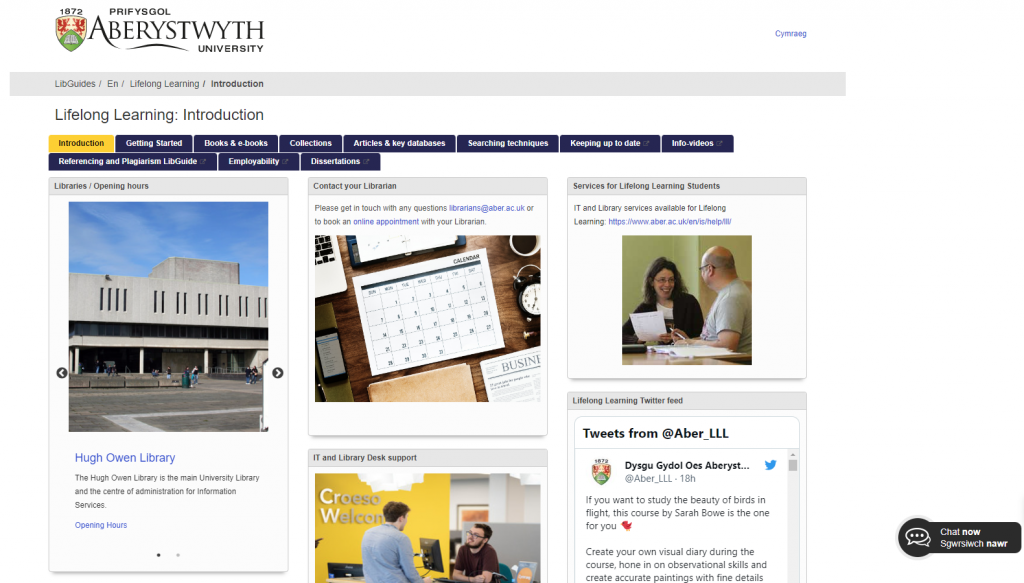 Effective Study Collection The Effective Study Collection is designed to help you develop your study skills. It covers topics including how to research, writing skills, academic writing, time management, communications skills and some general guides to help you research and study in the arts. If you are returning to education after a break, have a look.
Study spaces and IT facilities at the library Don't forget that Lifelong Learning students can also make use of the library's facilities, such as quiet study spaces, computers, excellent WIFI and printing and copying facilities. Browse our A to Z of library services here.
The Celtic Collection The Celtic Collection contains approximately 25,000 books relating to Brittany, Cornwall, the Isle of Man, Ireland, Scotland and Wales. The collection contains material on all subjects relating to Celtic countries, and is a wonderful resource for all researchers and enthusiasts.
Learning Welsh or looking to improve your skills? You'll find everything you need to help you practise and develop your reading and speaking skills – from graded novels with vocabulary to grammar books.
Find the Celtic Collection of Level F of the Hugh Owen library: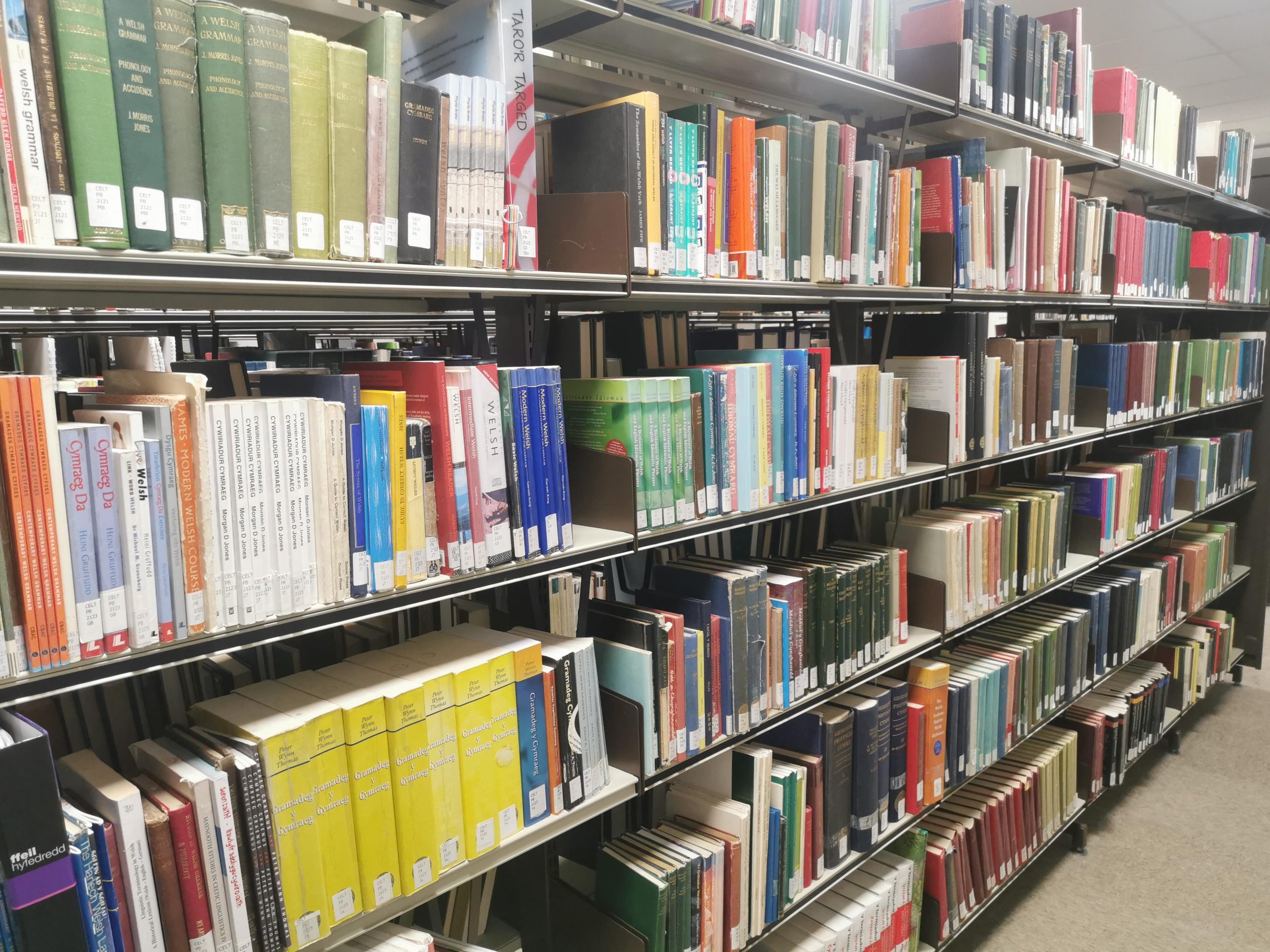 Some of the Welsh-language resources in the Celtic Collection
Digimap Digimap offers full and comprehensive Ordnance Survey map data and historic maps as well as geological data. It is a fascinating resource and very useful for local history researchers as well as Earth Sciences. You just need to have an Aberystwyth University email account to register to access it.
Linkedin Learning All AU students and staff have free and unlimited access to the wealth of expert-led courses available online 24/7 through Linkedin Learning.
Here's a small selection of courses chosen by our Student Digital Champion, Urvashi Verma, that may be of interest to Lifelong Learning students.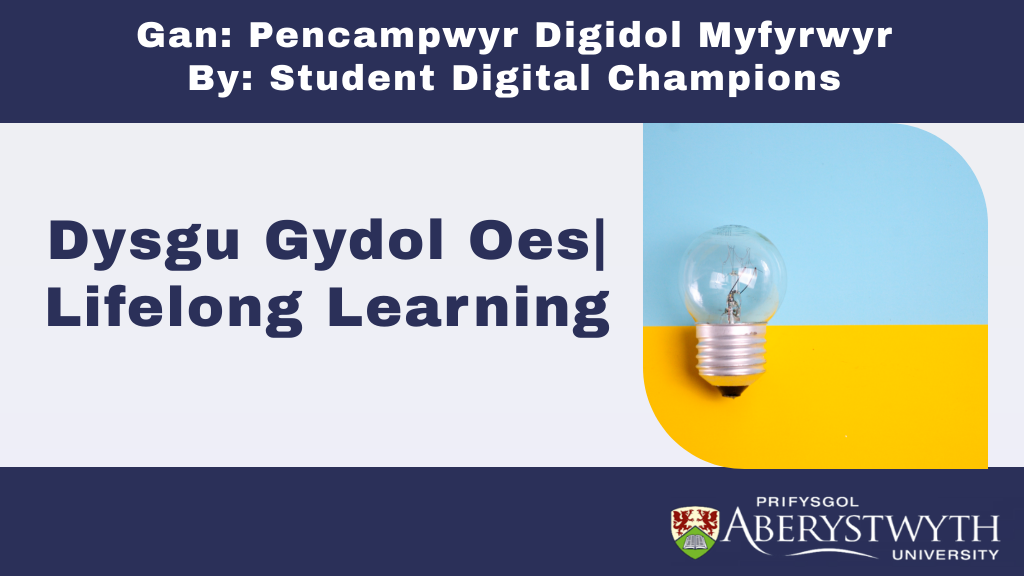 Lifelong Learning Collection A collection of courses and short videos to help you develop your study skills and improve your time management skills.
Urvashi Verma
External Users
Our libraries welcome different categories of external users, from Aber Alumni and retired staff members who are keen to maintain their access to library resources, students at other institutions who are visiting Aber and need a place to study or local residents.
Take a look at the categories and registration details online here: Information for Visitors and External Users
Special Collections External users can apply to use the library's IT facilities and study spaces, and can also arrange to view items in our beautiful special collections.