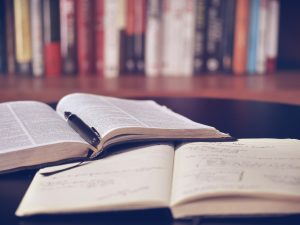 Assignments: from Resources to Referencing has been prepared by the Subject Librarians at the University to develop key information literacy skills essential for academic study – from finding high quality academic materials to citing resources correctly in your assignments. The module is available to all students on Blackboard.
The module currently contains three sections:
Library and IT Induction
• Provides everything you need to know about getting started with library services and collections.
• A quiz to practice using library resources.
Referencing and Plagiarism Awareness
• Helps you understand the importance of accurate referencing; how to create accurate citations and references; how to manage your citations using referencing software tools and how to interpret your Turnitin Similarity Report.
• This guide includes a quiz which allows you to practice the skills you have learned using the specific referencing style specified by your department
News & Media Literacy
• This guide helps develop critical skills in evaluating the information we consume online. You will learn how to define key concepts such as free speech, misinformation, disinformation and censorship; understand concepts of selection and bias in the media and how to spot fake news.
• This guide includes a quiz which allows you to test the knowledge you have gained.
Further guides and quizzes will be added to the module in future.
If you require guidance in using the module, have any questions on using library collections and services or have any feedback, please contact: librarians@aber.ac.uk / 01970 621896