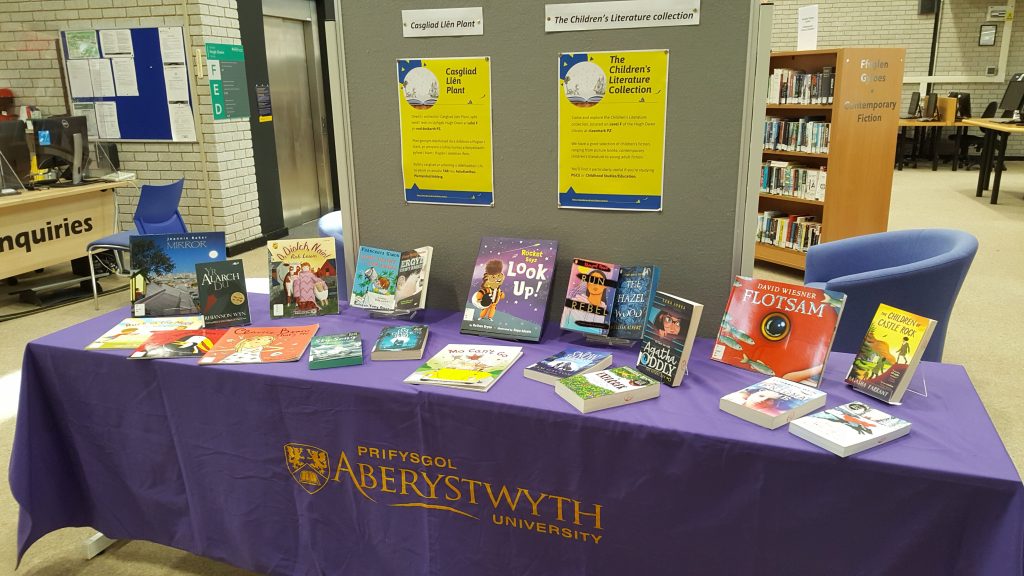 If you go down to the Hugh Owen Library today… you're sure to find our latest display on Level F of some wonderful titles from our Children's Literature Collection!
Our collection has a good range of children's fiction in both English and Welsh, including picture books, contemporary children's literature to young adult fiction – from pirates to princesses, dragons to aliens and all that's in-between.
You'll find it particularly useful if you're studying PGCE or Childhood Studies/Education. You can browse the collected on Level F of the Hugh Owen Library at classmark PZ or have a look online on Primo, the Library catalogue here.