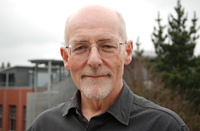 Peter Barry is Professor of English at Aberystwyth University. His background is Liverpool-Irish, ex-Catholic, and he has taught at every level of education, from primary school to university. He studied at King's College, London, and at London University's Institute of United States Studies. His books include Contemporary British Poetry and the City (2000), Beginning Theory (1995, 2002, 2009), English in Practice (2003), Poetry Wars: British Poetry of the 1970s and the Battle of Earls Court (2006), and Literature in Contexts (2007). His forthcoming publications include the monographs Reading Poetry(Manchester University Press, 2012) and Continuing Theory (Routledge, 2014). He is also editing a volume on Contemporary Poetry for the Continuum Companions Series. He recently published 'Upholland Poems', a sequence of twelve poems, in Kaleidoscope: an anthology of sequences, (Cinnamon Press, 2011).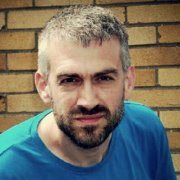 Dr Matthew Jarvis is a writer and critic. His scholarship focuses on English-language poetry in Wales since the 1960s and on British avant-garde poetry of the same period. He is particularly interested in environmental approaches to literature and in ideas about the literary construction of Welsh space and place. His work has been described as 'pioneering criticism' by Professor Jeremy Hooker. He has written the books Welsh Environments in Contemporary Poetry (UWP, 2008) and Ruth Bidgood (UWP, 2012). A volume of his collected essays will be published by Parthian in 2014. Full details of Matthew's work can be found on his personal website.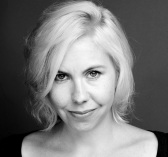 Kathryn Gray is a poet, critic and editor. Her debut collection from Seren, The Never-Never (2004), was shortlisted for the T. S. Eliot Prize and the Forward Prize for Best First Collection. Recent work includes an artists' book in collaboration with Mary Modeen, Uncertain Territories, which was exhibited in the Royal Scottish Academy and the Scottish Poetry Library. Kathryn was editor of Wales' leading literary quarterly, New Welsh Review, from 2008 to 2011, and was publishing editor for Parthian Books from 2011 to 2012. Her poems, reviews and critical features have been widely published in noted journals, including The TLS, The Independent, Poetry Review and Poetry Wales. She has taught for the Arvon Foundation and the Poetry School, and is a Director of Literature Wales and a trustee of Tŷ Newydd, the National Writers' Centre of Wales.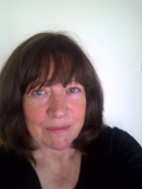 Bronwen Williams has returned to academia from a career in the funded arts sector as a local authority literature development officer; Literature Officer in Arts Council England, North West region;  Literature Adviser/Consultant to the Irish Arts Council / An Chomhairle Ealaion; and as Literature Adviser to the Scottish Arts Council's Publications Panel.  A graduate of Queen's University, Belfast, she completed her MA dissertation on the work of poet Ivor Gurney at the University of Manchester. She has taught in community, further and higher education and has worked in a range of arts organisations including, most recently, the Northern Ireland Theatre Association, Publishing Northern Ireland, and as volunteer Chair of the recently formed Literature Forum of Northern Ireland.