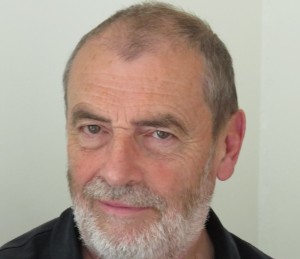 Andrew McNeillie was born in North Wales and read English at Magdalen College, Oxford. An editor and publisher, including a stint as literature editor at Oxford University Press, he has also held a chair in English at Exeter University where he is now Emeritus Professor. He is the founding editor of the magazine Archipelago and runs the Clutag Press. His memoir Once appeared in 2009 from Seren. His poetry collections are: Nevermore (Oxford Poets, 2000) and also from Carcanet: Now, Then (2002),  Slower (2006), In Mortal Memory (2010), and Winter Moorings (2014). Losers Keepers, an Agenda Edition, came out in 2011. His memoir, a key to much else in his oeuvre to date, An Aran Keening, was published by Lilliput Press of Dublin in 2001.
Bibliography:
Nevermore (Carcanet, 2000) ISBN 9781903039021
Now, Then (Carcanet, 2002) ISBN 9781903039601
Slower (Carcanet, 2006) ISBN 9781857548280
In Mortal Memory (Carcanet, 2010) ISBN 9781847770844
Losers Keepers (Agenda Editions, 2011) ISBN 9780902400962
Winter Moorings (Carcanet, 2014) ISBN 9781847772480
The views and opinions of interviewees are their own, and are not necessarily those of Devolved Voices.