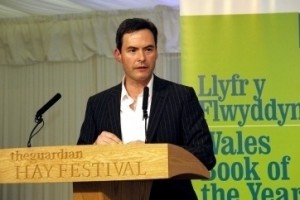 Poet, editor and librettist, Damian Walford Davies is Professor of English in the School of English, Communication and Philosophy at Cardiff University. He is the author of Whiteout (with Richard Marggraf Turley; Parthian, 2006); Suit of Lights (Seren, 2009); and Witch (Seren, 2012). His libretto for single voice, The Mare's Tale, was performed by the mid-Wales Chamber Orchestra in 2013. Alabaster Girls is forthcoming from Rack Press in 2014, and Seren will publish his collection Judas in 2015. He is currently completing a ghost story in verse entitled Docklands and a word-and-image project (with photographer Paul White) entitled Poets' Graves (Gomer, 2014). As a poet, he is particularly interested in the dramatic possibilities of the lyric.
Select Bibliography:
Whiteout (Parthian, 2006) ISBN 9781905762156
Suit of Lights (Seren, 2009) ISBN 9781854114938
Witch (Seren, 2012) ISBN 9781854115799
Alabaster Girls (Rack Press, forthcoming, 2014)
Judas (Seren, forthcoming, 2015)
The views and opinions of interviewees are their own, and are not necessarily those of Devolved Voices.