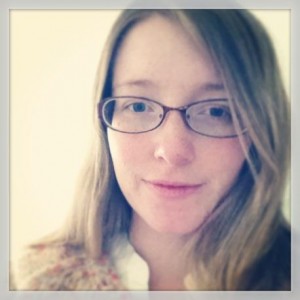 Zoë Brigley was born in 1981 and grew up in Caerphilly in the Rhymney Valley. She won an Eric Gregory Award in 2003 and received a Welsh Academy Bursary in 2005. Her first book of poems, The Secret (Bloodaxe Books, 2007), was a Poetry Book Society Recommendation, and was longlisted for the Dylan Thomas Prize in 2008. Her second collection, Conquest (Bloodaxe Books, 2012), is a Poetry Book Society Recommendation. She is also the co-editor of a volume of scholarly essays, Feminism, Literature and Rape Narratives (Routledge, 2010), and a collection of women's poetry, Bluebeard's Wives (Heaventree, 2007). She has taught creative writing at Warwick University and at University of Northampton, and begins teaching at Ohio State University in 2015.
Zoë Brigley's website
Zoë Brigley on Twitter
Zoë Brigley on Facebook
Zoë Brigley on Instagram
Zoë Brigley on Goodreads
Zoë Brigley's Academia profile
Select Bibliography:
The Secret (Bloodaxe, 2007) ISBN 9781852247874
Conquest (Bloodaxe, 2012) ISBN 9781852249304
The views and opinions of interviewees are their own, and are not necessarily those of Devolved Voices.