Hello all!
Level D refurbishment progress is stepping up fast. Every week we see things changing and beginning to take shape. Most recently our crew started working on:
• Your new group study room…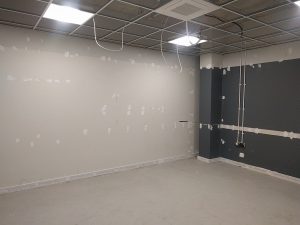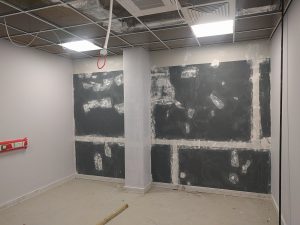 • and the gender neutral toilets at the bottom of the stairs.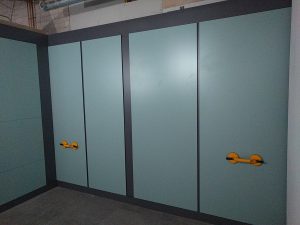 We would like to apologise once again for any noise disruption. As we mentioned in our previous blog posts, this will soon become less of an issue.
Please check our previous posts:
• We are now undertaking work on the ceiling
• Come to celebrate Level D reopening on 3 January 2018!
You will hear from us soon,
Ania and Arfon