Work on the project has begun and our contractors RL Davies are in the middle of the demolition phase of the building work. It's really exciting to see progress being made. Hoarding has gone up around the site and we have got some information posters up to ensure everyone knows what's going on behind the barrier.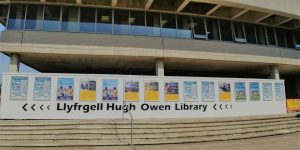 We have also set up a display outside the temporary entrance to the library. This details the full layout of the refurbished space and also illustrates some of the furniture, colours and patterns that we will see when the work is complete.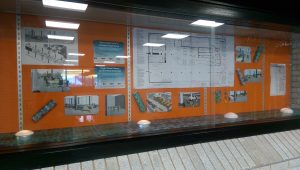 The demolition is the noisiest stage of the project and our contractors expect it to only last another three days or so; they are also working into the evenings to minimize noise during office hours.
We appreciate that there has been noise disturbance during this phase and we thank everyone for their understanding and patience while we carry out these essential works.
Here are some images of the ongoing strip out.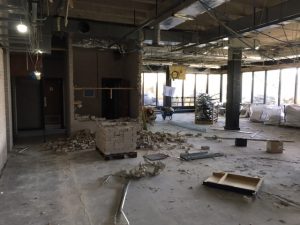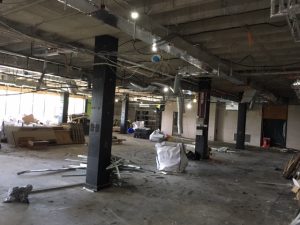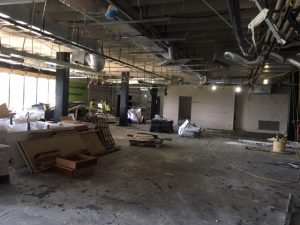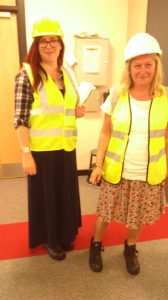 Myself and Julie Hart, our Head Librarian and Project Executive, sporting very fashionable safety gear, on our way down to visit our contractors.