[:en]Welcome to new students and welcome back to returning students who may be suprised to find that the original library entrance on Level D is not open and that there is a temporary entrance to the Hugh Owen Library via Level E. This is due to building work taking place over summer and continuing through this first term to refurbish Level D. A reminder of why the Hugh Owen Library Level D is being refurbished.
To help you all find your way into the Library until Level D reopens in January 2018 please see:
How to find the Hugh Owen Library entrance from the direction of Rosser/Parry-Williams (TFTV Dept.) direction: https://youtu.be/5_Emw7sYVxQ
How to find the Hugh Owen Library entrance from the Piazza: https://youtu.be/ZeMt3MtchGY
Refurbished Level D is really starting to take shape with old office walls having been removed and new walls up and plastered, making new areas. The photos below have been taken just before the start of term, and show the new group study spaces, new Enquiry Desk area and the space leading down towards the stairs up to Level E of the library. We are very excited to see so much progress and look forward to new furniture arriving in November and seeing the space in full use in January 2018.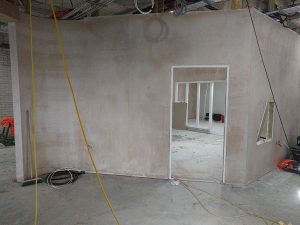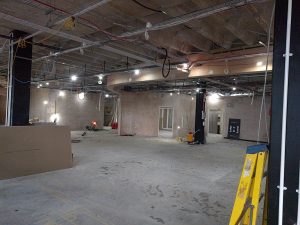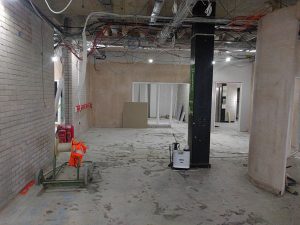 [:]