Poster Competition on climate change for years 5-6 and 7-8
As part of the Festival of Research, the University's Festival of Research has organised a climate change poster competition for years 5-6 and 7-8.
1st Prize – *A trip on the University's research boat!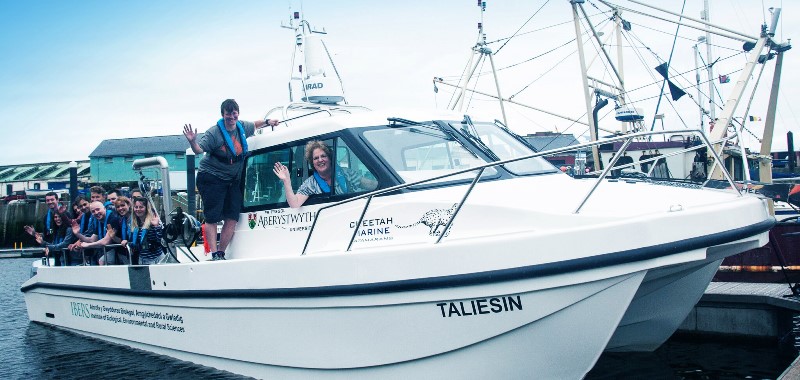 Pupils will have the opportunity to create a poster on climate change solutions and then present it during the Festival of Research week (18 – 22 October 2021).
The competition is open to pupils in years 5 and 6 (primary) and 7a 8 (secondary) and there will be a separate prize for the two categories.*
Links to videos created by experts at the university are attached to help you create your posters.
PLEASE NOTE: New closing date of 14th October 2021.
(*There is currently a limit of 5 pupils on the boat, due to COVID rules).
Guidelines for Posters (A3):
A3 poster will need to be created for the research festival poster competition on climate change.
Pupils should focus on the solutions / how to solve climate change with reference to solutions already in place around the local area such as the Rheidol hydropower plant and the local wind turbines.
Consider beginning with the question 'What is climate change?'
Present expert or pupil research and / or activities they have undertaken.
Fact based on research ie, pie charts generated from questionnaire data. The posters will need some text (no pictures only).
Content to focus on solutions to climate change.
Consider links to the local area o What does Aberystwyth do?

Can we do more?
What has your school done? o
What are you going to do now?

Winners will be taken out on the boat* (this will be arranged in Spring time when there is more to see)!!
Information on how to carry out a small climate change research project has already been sent out and there is an opportunity for the school to take advantage of this resource as well. •
IMPORTANT – The project does not have to be completed in order to register for the competition. So go for it!