The Worlds We Want
21 November – 3 December
Find out more about our research.
Check out our Festival's events and book your free tickets here.
Find out about events and other resources for Schools.
The annual festival highlights the world-leading research taking place at Aberystwyth University, and this year takes place as part of its 150th anniversary celebrations.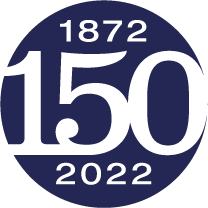 It is great to see a wide range of speakers in a variety of fields taking part on so many engaging topics. The Festival of Research is a fantastic opportunity to bring some of the important work done here at the University to local and national audiences.

As we celebrate our 150th anniversary as Wales' first university, it is an apt time to look forward to the challenges that face us and discuss the worlds in which we want to live."

Professor Elizabeth Treasure, Vice-Chancellor of Aberystwyth University
One of the key aims of the Festival is to engage with local communities as well as sharing ideas and insights. We want to promote constructive dialogue between our University, our politicians and the public. I'm sure the discussions at the Festival will help shine a light on the urgent issues ahead of us as a country and a planet, and stimulate rigorous debate across all disciplines."

Prof Rhys Jones, Festival of Research Chair, Aberystwyth University
In line with the University's Research & Innovation Strategy, this is an annual event.
Crop and plant research at IBERS, Gogerddan. Image copyright: Vince Jones, Whole Picture.