Hello from Australia 🙂
It has almost been two months since I arrived in Australia and it has definitely gone by F-A-S-T. Even though I'm currently buried under piles of books and assignments, let me tell you that I'm having the time of my life over here. I'm really excited to say that I've now been to 2 of the 4 campuses and I have also visited Melbourne, which is just an hour away, a couple of times already.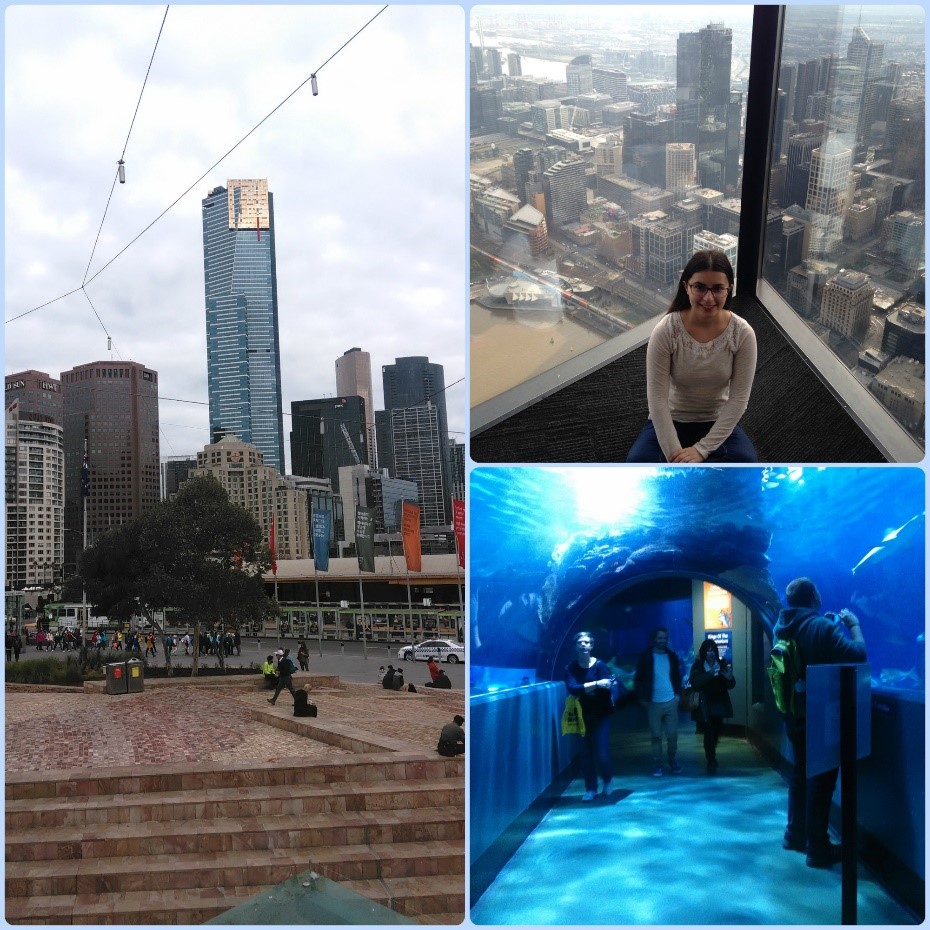 Melbourne – Eureka Skydeck and Sea Life Aquarium
Life in Australia, well in Geelong, is pretty easy to get used to. Living on campus is something I would definitely – strongly- recommend doing if you're moving here for a year. I got to meet so many amazing people, most of whom are as much interested in traveling as I' am. In fact, since we are halfway through our trimester over here, we just had an inter-trimester break (which basically means a week without lectures or seminars). Everyone had different plans but all of us went exploring! In fact, I found some other students who wanted to visit the same places as I did. We managed to visit Brisbane, Sydney and last but not least Canberra, the capital – in just A WEEK. We flew in every city – the cheapest and fastest way to travel in Australia – and spent a full day and a half in each city doing the "tourist stuff".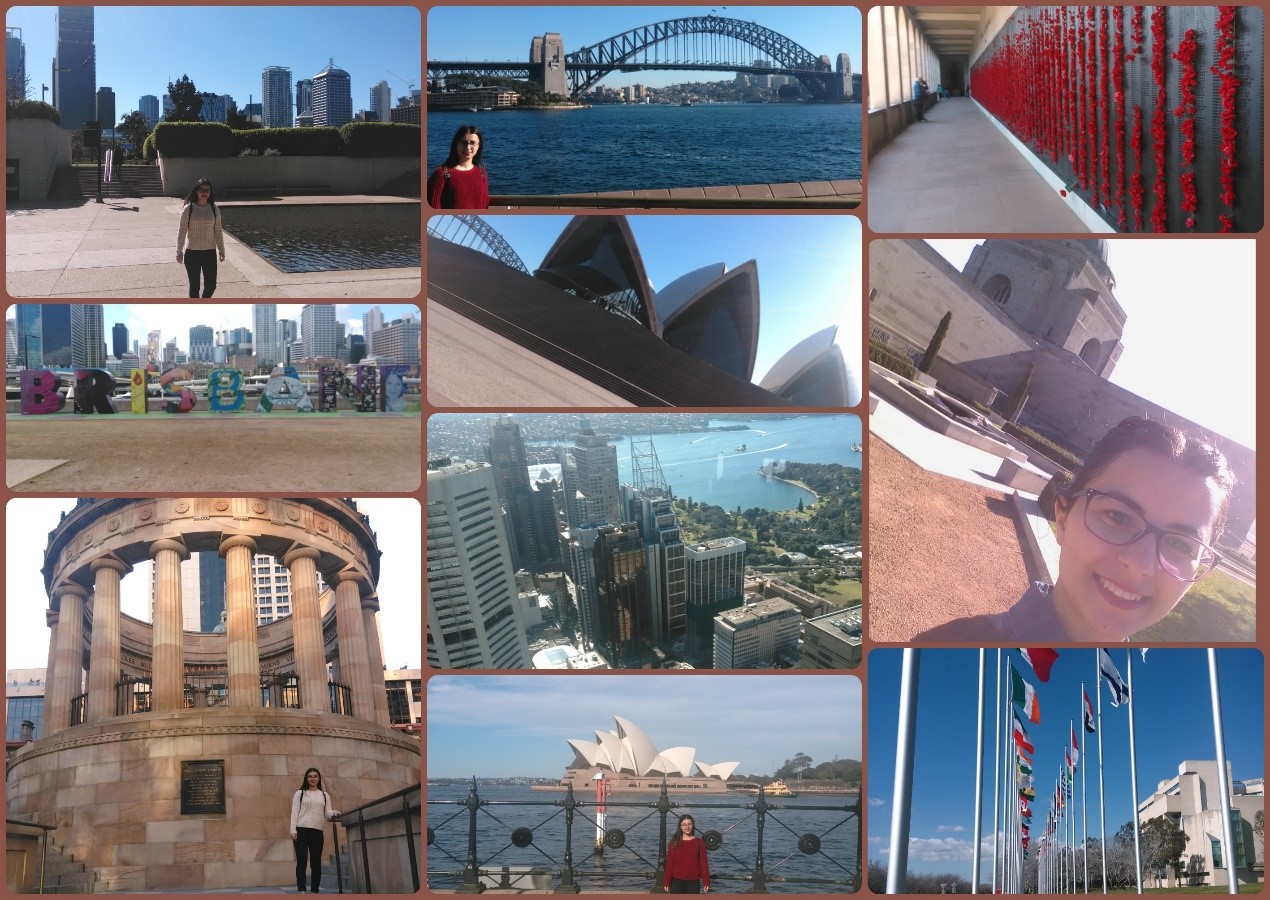 1st Column: Brisbane, 2nd Column: Sydney, 3rd Column: Canberra
Visiting the Sydney Opera House has been a dream of mine and it was a surreal experience – I still can't quite believe that I ticked it off my list! That week went by super-fast!!!
I'm now back in Waurn Ponds, working hard to get my assignments done before planning any other trips. The desire to travel more is strong – especially since some of the other students went to Tasmania and even New Zealand – but I also realize that I came here for a reason: my Holy Grail, my degree!
So far, so good for me! I'm really busy at the moment BUT we do get breaks and when that happens you just appreciate the experience all the more!
P.S. Did I tell you guys that I got to visit a wildlife park and actually FEED KANGAROUS? ME! I FED A KANGAROU (here's the proof!!!)