I could write a whole book about my Year Abroad in Strasbourg, France and tell everyone everything, including every single detail, about how wonderfully I spent my time there, but nothing will be better than going abroad yourself and experiencing that time on your own! In your personal, extraordinary way.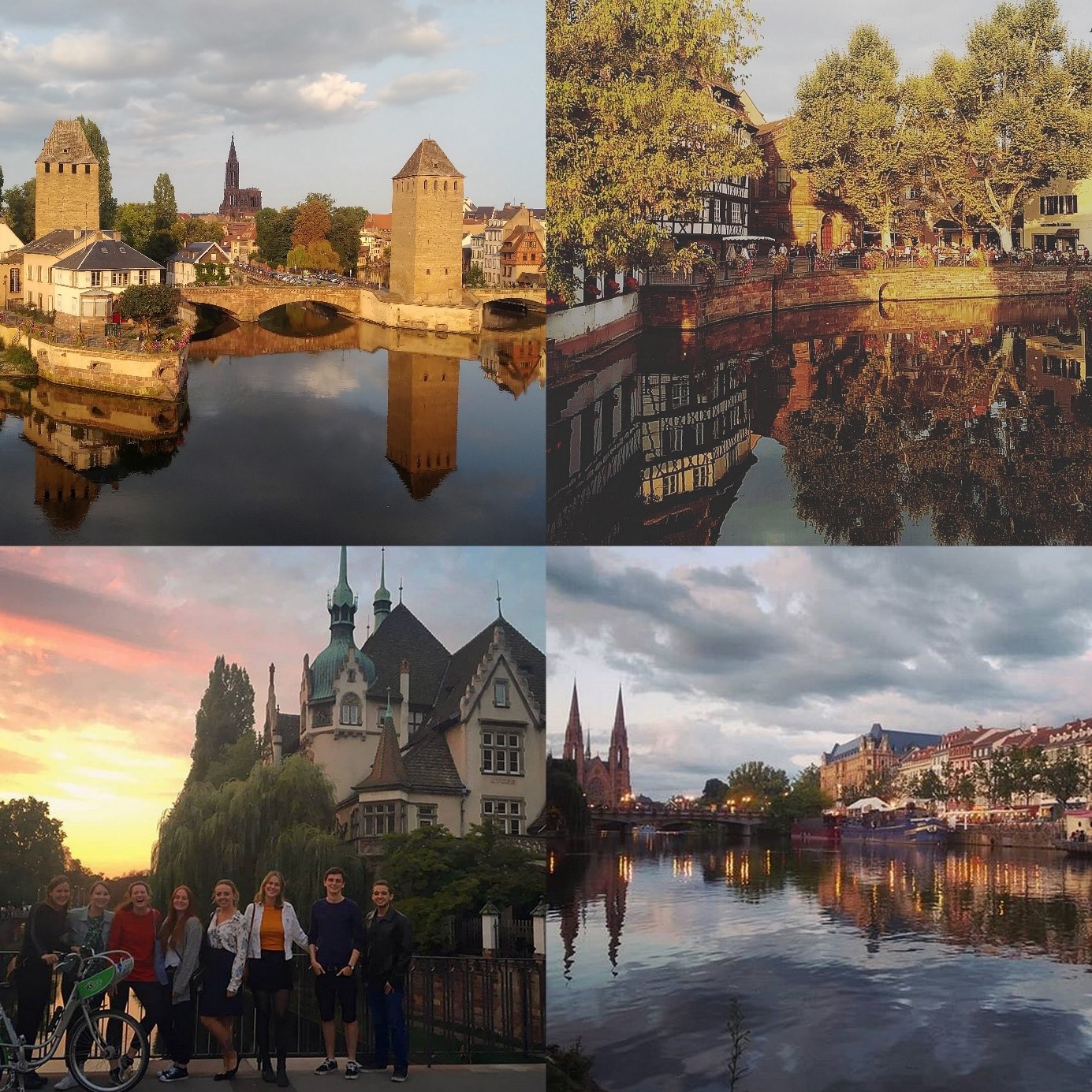 After my experience in Strasbourg, where I spent my last year, I can truly say that student exchange should no more be an option, but an obligation for everyone going to university! It helps not only to develop language skills but prepares to an adult life in many aspects. From sorting out everything concerning the apartment, bills, bank account and massive administration paperwork (I am sure it is not only an issue in France 😊) to organising your life in such a good way, so you can find time for studying, making friends, travelling and hopefully taking up some extra-curricular activities.  I know it sounds quite overwhelming! But this year is so exciting, you will be motivated to do more and more with every single day!
That experience helps to broaden the scope of our employability possibilities. Not only through making you more accessible and desirable for a potential employer but by opening your eyes wider and making you more conscious about your life and surrounding reality. It basically helps you a lot, to figure out what to do in your life.
When you become a Strasbourgeois for a whole year…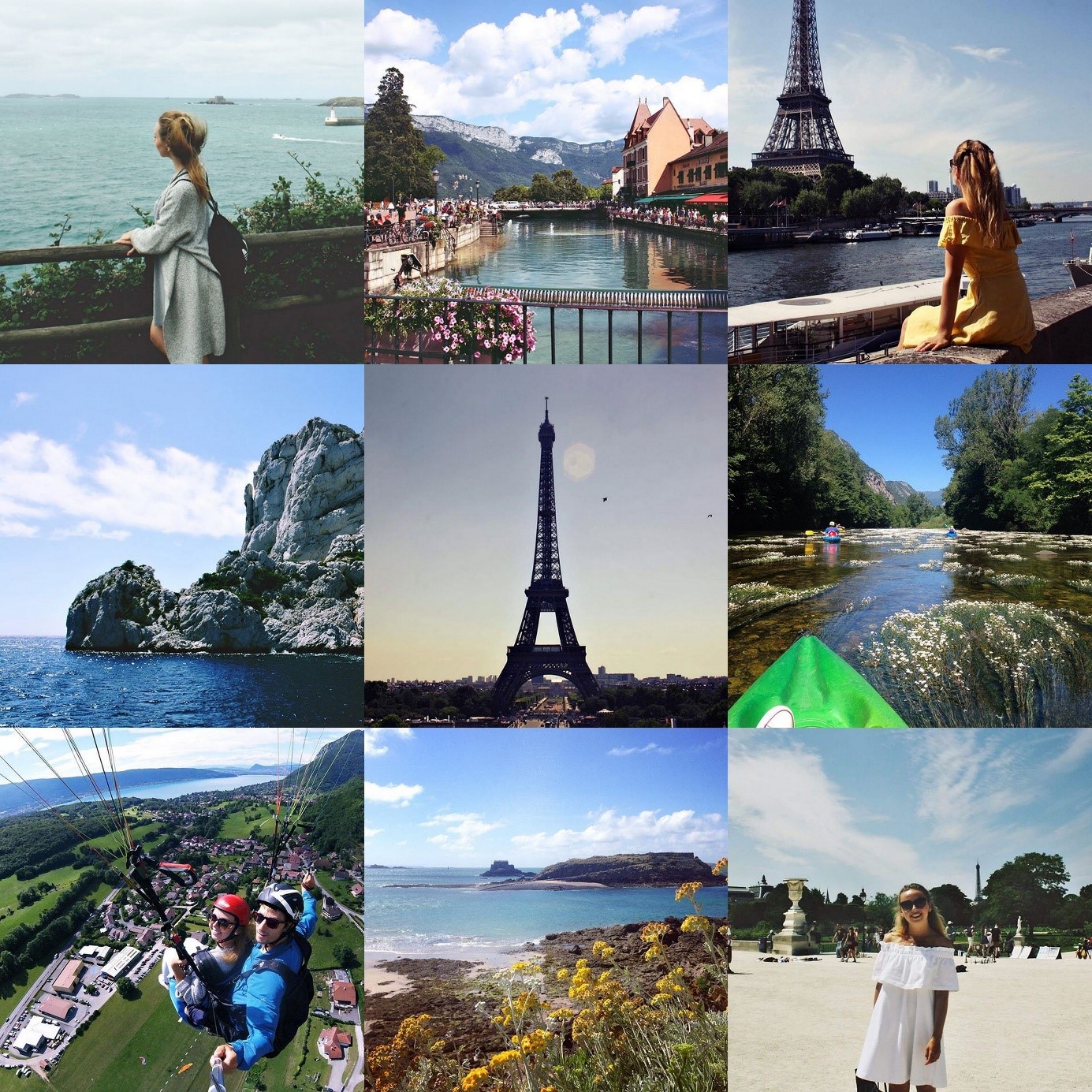 There are different options to choose from, when you go on your Year Abroad – teaching English as an English Assistant, working or studying at uni. For me the best option and the most reasonable one was university – the Institute of Political Science – Sciences Po in Strasbourg. I figured out that it will the best opportunity to practice my French, meet people and develop my knowledge in the field of my interests – Politics.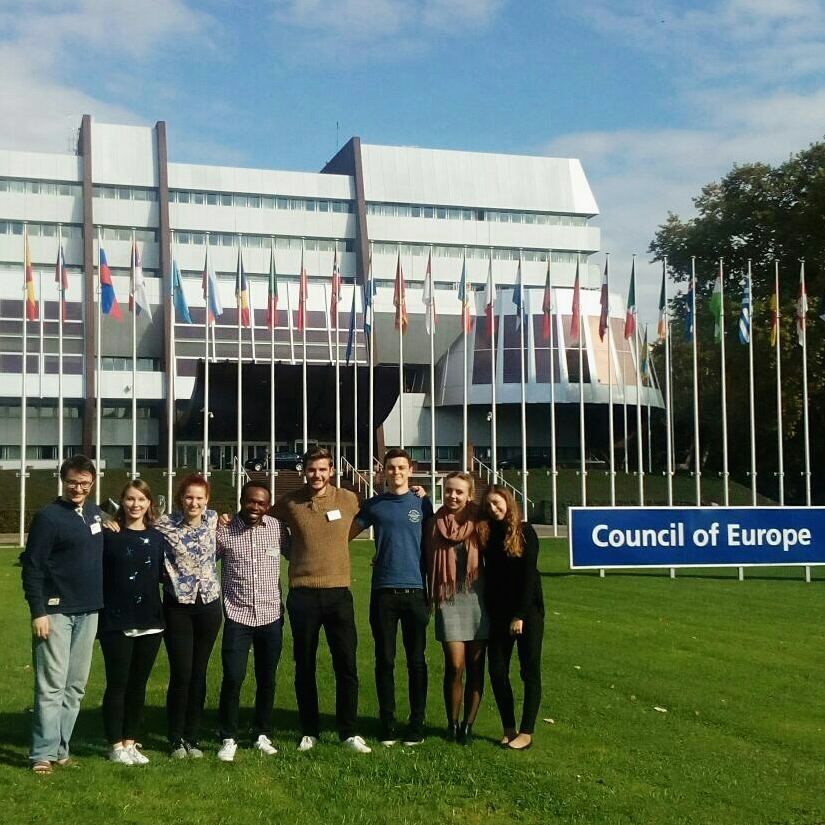 Believe me or not, but I could not choose a better place in France – Strasbourg was perfect for me. I am not exaggerating!!! Picturesque capital of the French region Alsace, with beautiful Old Town called "La Petit France", the most popular cathedral in France with only one tower – Cathédrale Notre-Dame, thousands of bikes and cosy bars with variety of wines and beers (Au Brasseur, Académie de la Bière, Mémé Dans Les Orties, Café Atlantico…). Everything surrounded by the network of river canals, where 'sur le quai' – on the grass by the river – hundreds of Strasbourgeois (*residents of Strasbourg) would organise a picnic during the day or a fancy evening with a bottle of wine (eventually few bottles…) and a guitar.
Your cultural life becomes very rich if you move to Alsace. Even if you try, you just cannot miss out visits to the museums (Musée Alsacien, Musée d'Art moderne et contemporain, Musée des Beaux-Arts, Musée Archéologique), theatres (Theatre National de Strasbourg, Opéra National du Rhin, La Choucrouterie, Orchestre Philharmonique) or cinemas. Even if you think that opera or a French low-budget movie is not your cup of tea, just try, at least experience! For sure you will not get bored in Strasbourg. The City Hall organises throughout the year the Jazz Festival ('Jazz d'Or'), Night of Lights (L'Ill aux Lumieres), Celebration of Music (La Fete de la Musique), Celebration of Films (La Fete du cinéma) and the most beautiful Marché de Noël (Christmas Market).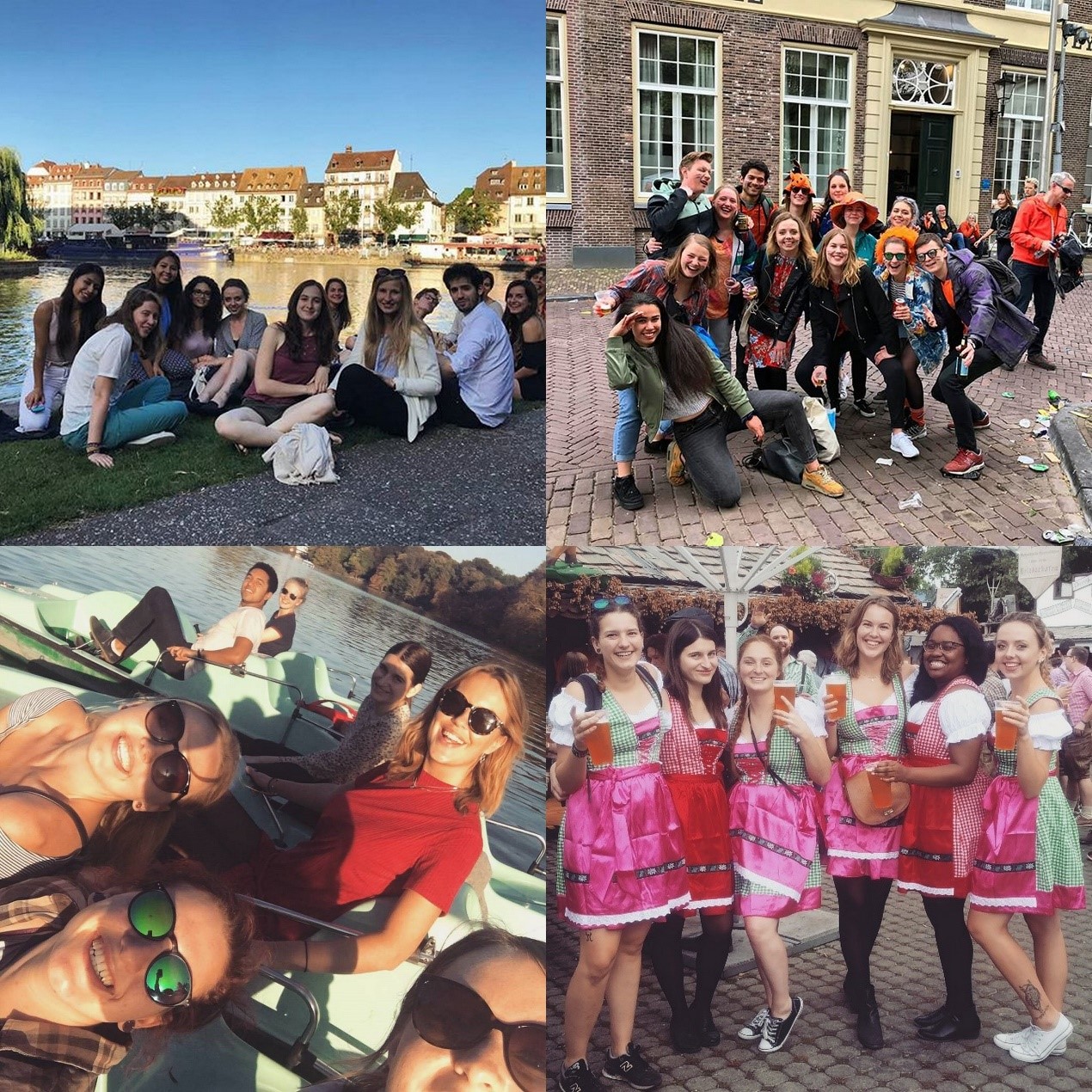 Even if you get bored one day, there is plenty of places near Strasbourg which you can visit, like Metz, Colmar, Nantes. You can go further in France to visit Lyon, Paris, Bordeaux or Marseille (the bus is the cheapest option -Flixbus, Ouibus). You can travel around Germany, Switzerland and Belgium or buy flights from Strasbourg to Porto for only 40 euro return ticket!
Huge tip for everyone, if you are on your Year Abroad, try to do as many extra-curricular things as possible. Look for internships which may interest you, that will boost your CV. If you choose to go to Strasbourg and If you are an art lover, ask in the local museum if they do not need anyone to help (Musée d'Art moderne et contemporain); if film and television are your passion, television station is the right place for you (ARTE); if politics – do not hesitate to send your motivation letter to the Council of Europe or ask your favourite deputy from the European Parliament to let you follow his work during monthly plenary sessions in Strasbourg. Who knows, maybe later the fortune (or your hard and effective work) will help you get a proper internship in Brussels, as it was in my case 😊
Guys, I left the best thing for the end! Be prepared to meet the most wonderful people EVER! These are the friends for life! I promise you that you will bond with other exchange students already the first day you meet them. They are on exchange from the same reason as you are, so your common goal is to MAKE THE MOST OF YOUR TIME! Plus, they are from all around the world, so visiting them after your exchange is a great 'excuse' to travel to Australia, Mexico or Canada. 😉
Be aware though, that as far as there is no problem with making friends with other international students, French students can be more demanding. They already have their group of friends and their rituals of spending time, also the language can be quite a barrier, especially when you must deal with confusing slang, which you have not been of course taught at uni. Nevertheless, there is no choice, you need to make French friends in order to learn their language. Do not worry then! Be as open as you can, start with small talk, come out with initiative of going to the bar, cinema or for a picnic (French people looooove picnics! 😉) Try not to be ashamed of your language skills if they are not perfect, you are there to practice them, and you are the one who is making an effort. Also look for Erasmus societies or ESN in the city you are staying in. They organise regular meetings such as language exchanges or international evenings where you can meet people from all over the world and explore different cultures.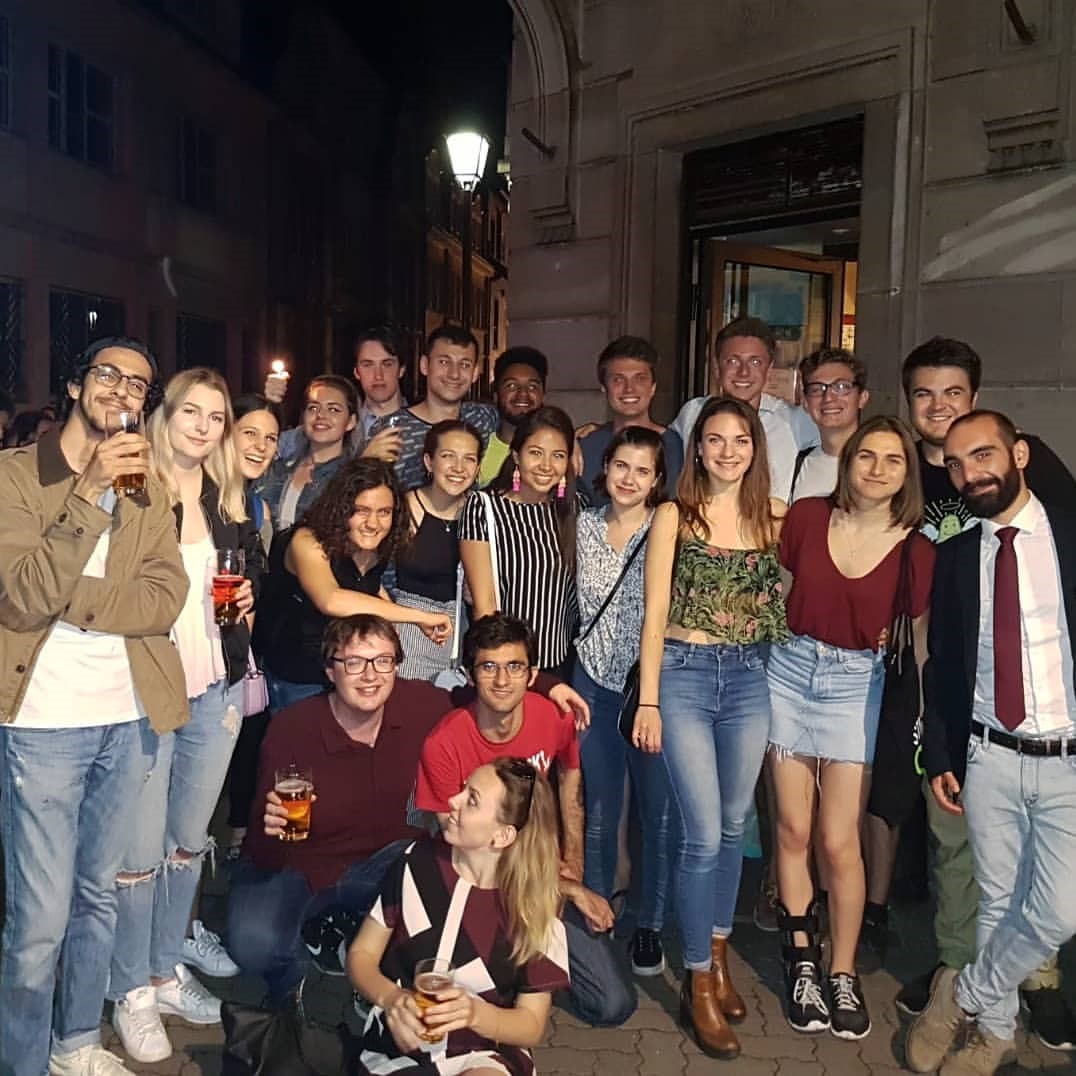 Although a year abroad is a really exciting time, it can also be very overwhelming and at times even lonely, as you are in a new country for the first time and probably completely out of your comfort zone. However, this is totally normal. Give yourself some time and you will not even notice when all your bad thoughts and doubts go away.
I truly hope you take advantage and do as much as possible on your exchange. Explore the country and have fun. Do not be afraid to talk to people and experience the local culture. Go on your year abroad, experience new cultures, travel, share good and bad moments with your new friends. This happens only once, do not waste that chance to have the time of your life!
Thanks For Reading Guys! Good Luck J 🙂