Hello to ALL the wonderful people who are reading this,
How are you? I'm fine! I'm actually beyond FINE because I just submitted my last assignment! I'm currently assignment FREE! I know that to some of you this may not seem like a big achievement, so I wanted to provide an insight into Australian universities – or at least how Deakin University works.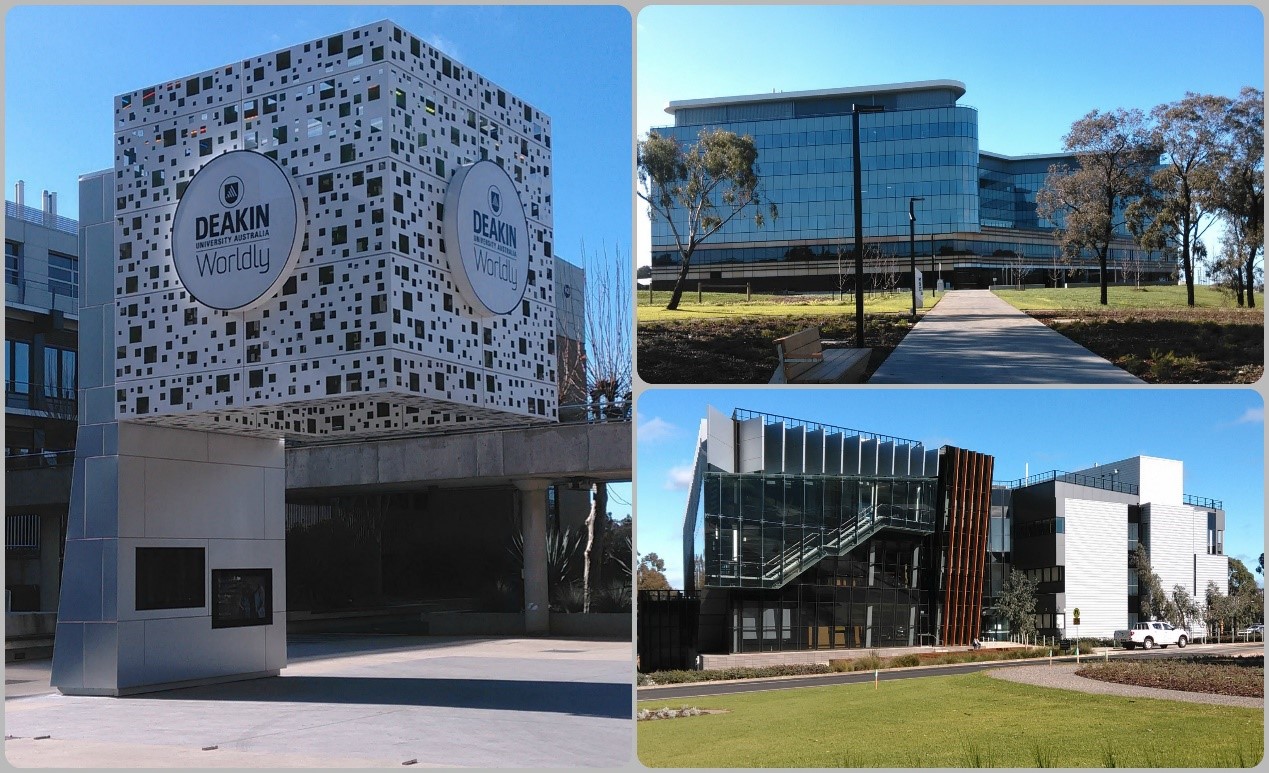 The Cube, Two of the buildings I have lectures in. (Waurn Ponds Campus)
In case you don't know, I'm a second year English Lit student and I had to do 4 subjects – or units (that's how they refer to subjects here). I chose to do two Literary Studies units and two Children's Lit units – something that my departmental advisor recommended doing back in Aber (Tip: make sure you consult with your departmental advisor before choosing subjects in your exchange application)! I was really excited when lectures started back in July! I had already gone through all the information that I needed to know about the units I'd be doing and I felt confident and prepared for this trimester. At this point, I should let you know that Deakin uni has 3 trimesters instead of 2 semesters, which I've been told is not the case for most of the universities in Australia – just how Deakin operates! Trimesters are shorter than semesters but just as intense. For example, I'm currently doing Tri2 of 2016 which started in July and ends mid-October.
Good news is that I have no exams! Yeah, really! Because I'm a Lit student all of my units are assessed through assignments. Many of them! This trimester I had to do a total of 11 assignments, including an online test and a presentation. By the end of this trimester I will have written around 18.000 words worth of assignments! Compared to my first year experience in Aber, I have to say that this short trimester was a lot of work and research and countless hours spend in the library or in front of my laptop! Even though I'm currently sick and tired of this trimester, I cannot really complain. Don't get me wrong! I'm glad this trimester is almost over and I have no more assignments to worry about but I never really felt under pressure or that I wouldn't be able to submit an assignment.
Thing is, Deakin is very organized and they have at least two inter-trimester breaks scheduled for each trimester. As I said, trimesters are shorter than a semester but they are very intense! We had our first break back in August – when things were pretty relaxed so I had taken the opportunity to travel for that week – while our second break is just before the exams. I feel that the second break is very well planned as we are given the chance to submit any last assignments and get ready for the exams.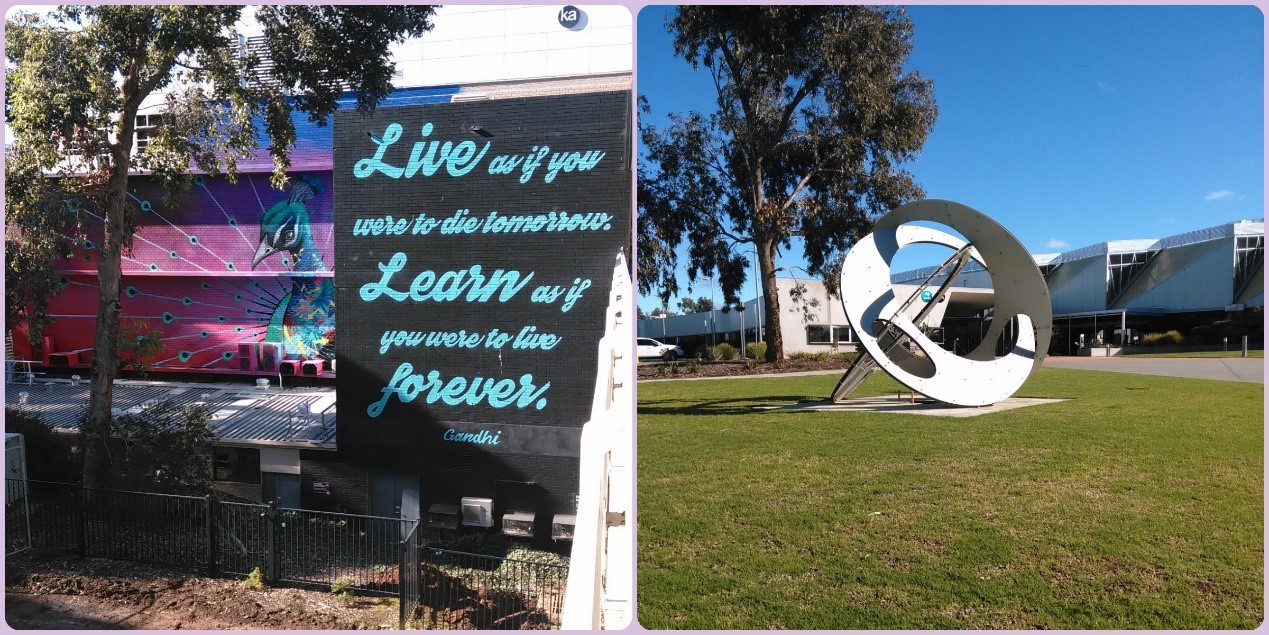 The mural behind the library, another building in the campus
What are my plans now that I'm assignment free?
Well, I was originally planning on travelling some more before I go home but the people I was going to travel with have to study for their exams. I could still travel alone but I'd rather not. So, I have decided to explore Melbourne some more and maybe even visit the two other campuses that Deakin uni has. I can't believe that time flew by soooooo fast! It's been 3 months since I arrived in Australia but it doesn't feel like it! I'll be leaving in two and a half weeks to go home (to Greece) before I come back in February again but I've already scheduled some trips for when I come back. I definitely feel more prepared for the next trimester this time around.
Until next time,
Sofia T.