Wildlife
It is predicted that 15-37% of current plant and animal species will become extinct by 2050 and 50% by 2100.[1]
Species: "a group of living organisms consisting of similar individuals capable of exchanging genes or interbreeding" – Oxford Dictionary
Birds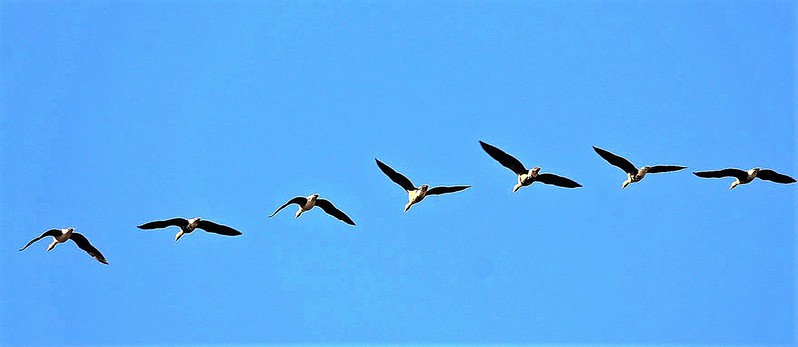 Climate change is causing mismatches with migration and reproduction with the availability of food and that the further the bird migrates the more likely it is to be unsynchronised with availability of food[2]. This is leading to declining population sizes of long-distance migratory birds[3] due to the lack of food available so much so that bird populations that are reliant of insects for food have decreased by 13%.[4]
It has been proposed that smaller birds may cope better with the heat as they are able to lose body heat more quickly. A study of 52 species even discovered that bird's wingspans are increasing, and their body mass are decreasing, suggesting it may be in response to increasing temperatures caused by climate change.[5]
Migration: "Seasonal movement of animals from one region to another" – Oxford Dictionary
Insects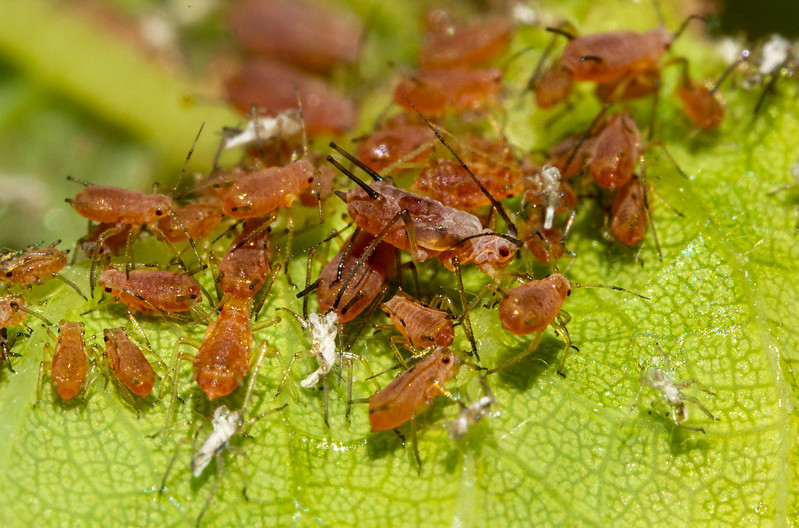 As the climate warms aphids' reproductive rate will increase increasing the aphid damage to trees. Aphids can weaken plants and cause their growth to be stunted and their leaves to be distorted and coat leaves and fruit in honeydew which can attract ants and honeybees. As temperatures increase trees are more likely to experience drought stress which make them more susceptible to aphid infestation and bark beetle damage. Forest management may introduce new tree species as a response to global warming which could lead to the introduction of more pests.[6]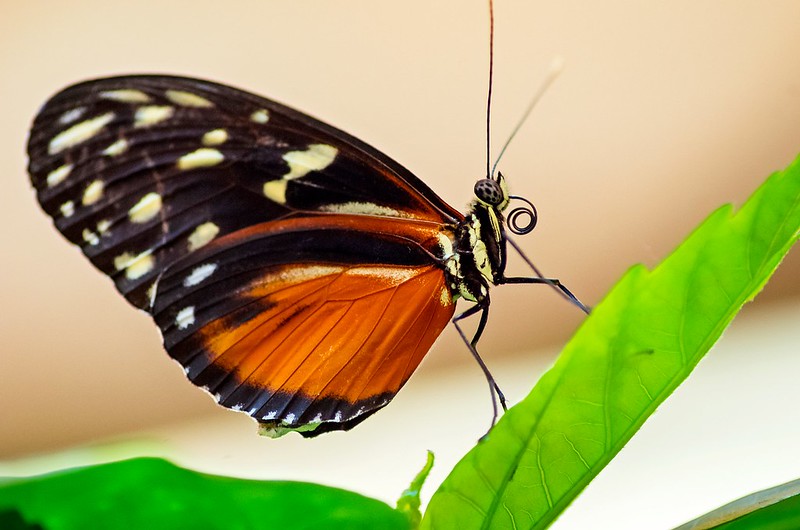 The amount of butterfly species on farmed land between 2000 and 2009 in England has also decreased by 58%. This is thought to be caused by pesticide use in farming. Many of the pesticides are now banned.[7]
Drought: "A prolonged period of abnormally low rainfall, leading to a shortage of water" – Oxford Dictionary
Bees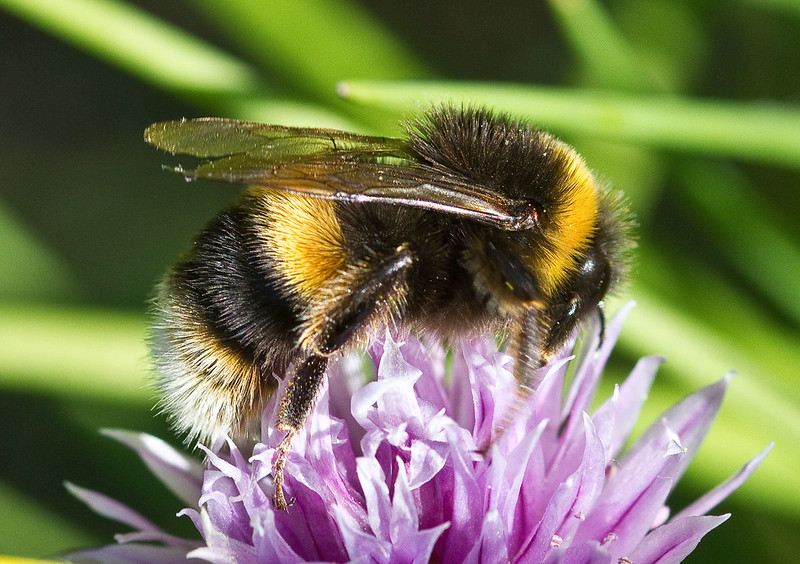 Bumblebees are more suited to cold weather and the increase in temperature caused by climate change is leading to a population decrease as local extinction rates increase. This impacts on the environment as bees pollinate many species of flowering plants allowing the plants to reproduce and may cause a reduction in biodiversity with the bee population declining.[8]
Biodiversity: "The variety of life in the world or in a particular habitat" – Oxford Dictionary
Polar Bears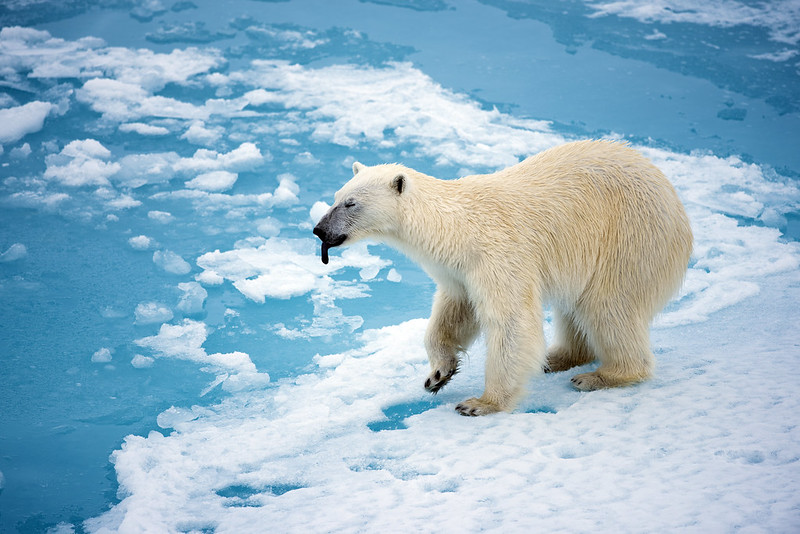 Climate change is causing the Artic Sea ice to melt which is harmful to polar bears which depend on the sea ice for mating, moving around and hunting seals. This has caused many polar bears to become food deprived as their preferred hunting habitat is become smaller. This has led to declines in their population and could lead to further issues such as starvation and reproductive failure if the ice continues to disappear. Further information on the impacts on the cryosphere can be found on the research page.[9]
Habitat: "The natural home or environment of an animal" – Oxford Dictionary
Flowering Plants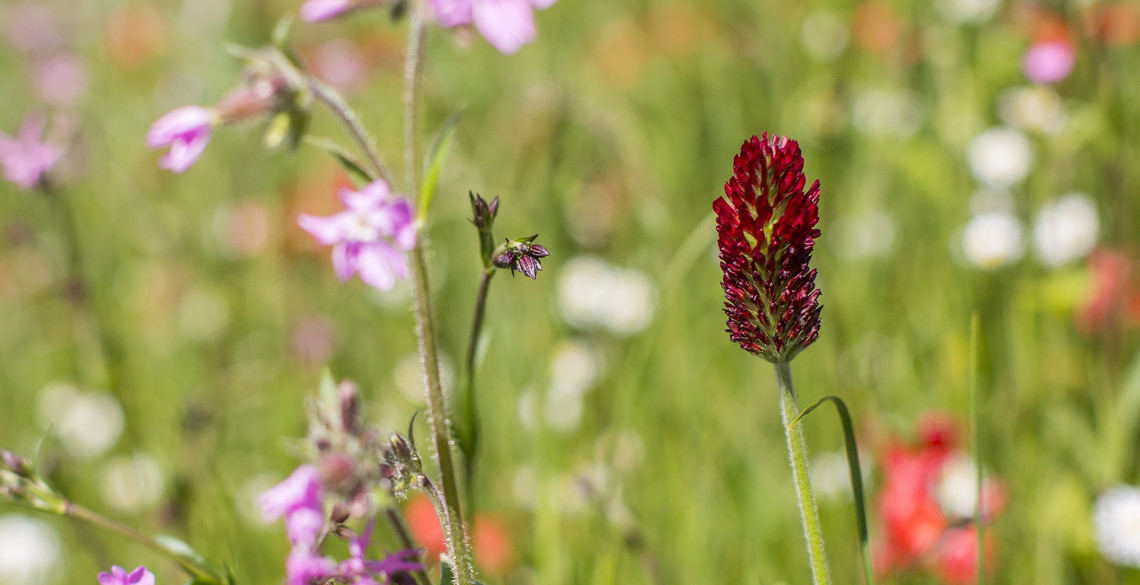 Climate change is altering when plants flower, which can have a major impact on their seed production and their survival. Changes to their flowering times can greatly impact their reproduction success as pollinators, such as bees, may no longer be flying at that time of the year.[10]
Pollinator: "Something that carries pollen from one plant to another" – Cambridge Dictionary
Rivers and Oceans
Rivers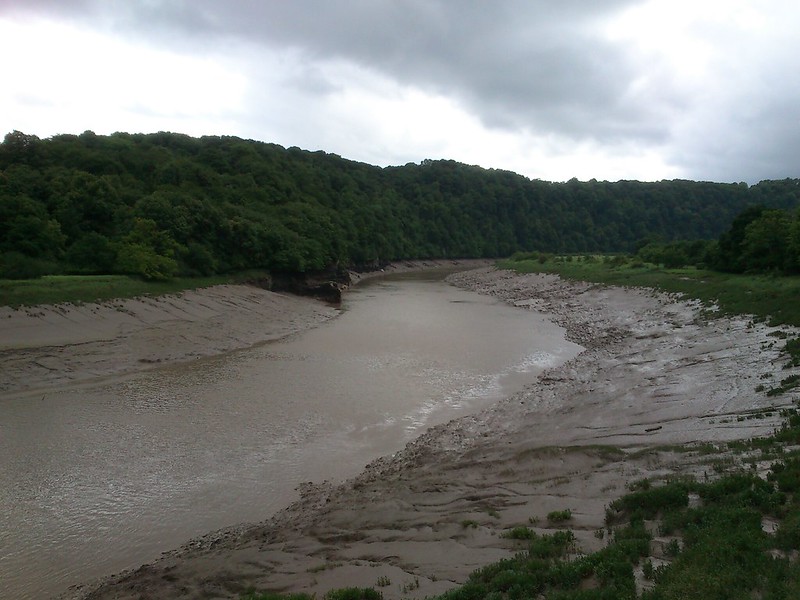 As temperatures increase, shallow river and lake surfaces will become inhabitable for cold water fish. In deep lakes a warmer upper layer can create dead zones (areas that are unable to support life as they lack oxygen) as air exchange which adds oxygen to the water is less efficient. Increased rainfall could affect reproduction of species[11]. Salmon populations have declined due to eggs laid on stream beds being washed away by spring floods. Warmer temperatures have impacted on low stream flow as it begins earlier and lasts longer, causing stress to aquatic animals and plants, as rates of survival are much lower when water levels in rivers and streams are very low.[12]
Reduced water flow results in areas of high concentrated pollution as less dilution is taking place and an increase in nutrient levels in rivers is increasing the algae in rivers making it more expensive to produce drinking water. Climate change means more intense rainfall is likely which leads to increased frequency of flooding events. This increases the likelihood of rivers becoming contaminated in countries where sanitation infrastructure is not adequate and can cause disease outbreaks. It can also result in silting from more sediment entering rivers which could harm aquatic life.[13]
Sanitation: "Conditions relating to public health, especially the provision of clean drinking water and adequate sewage disposal" – Oxford Dictionary
Oceans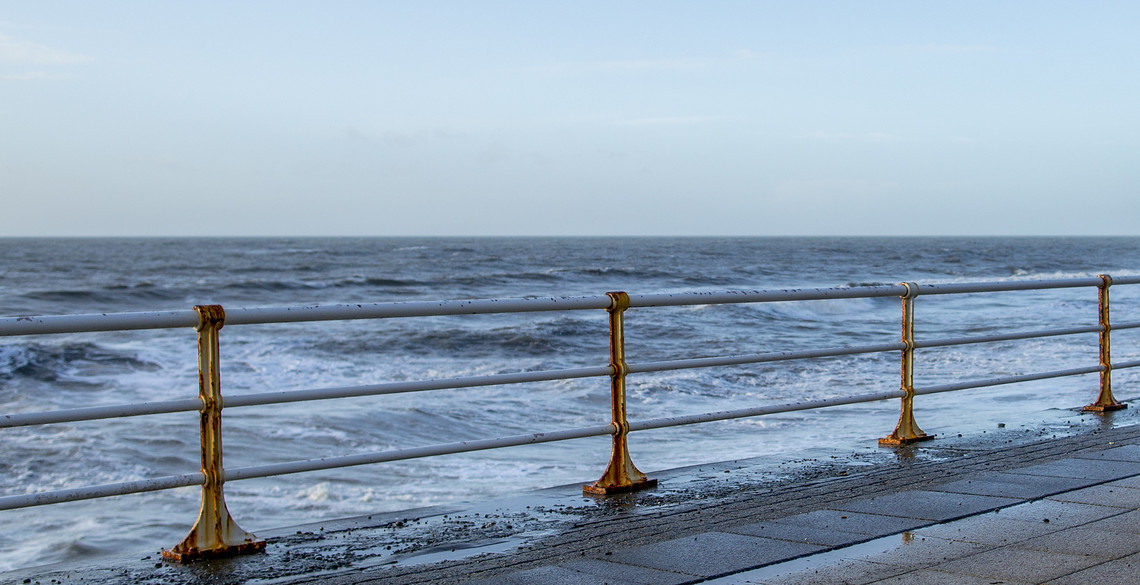 As global warming is increasing water temperatures marine life is moving to find cooler waters, but at different paces which is causing disruptions to the food web, making it more important not to overfish[14]. Blacktip sharks are migrating further north in summer to find cooler water[15]. In certain areas blue crabs are no longer having to burrow in the winter to survive the cold, causing their population to increase which may attract predators to new areas[16].
Acidic water
Dead zones (areas that are unable to support life as they lack oxygen) are becoming more present in oceans and seas due to human activity increasing the number of pollutants and toxins entering the water[17]. Human activity is increasing the amount of carbon dioxide in the atmosphere when is then absorbed into the ocean changing its pH (Ocean acidification). This can have devastating effects such as coral bleaching and can also damage calcifying organisms as the acidification causes them to dissolve[18].
pH: " A figure expressing the acidity or alkalinity of a solution on a logarithmic scale" – Oxford Dictionary
Sea level rise
Global warming is heating the water around the glaciers causing them to melt, so more water from the glaciers enters the sea. The water then expands and warms raising the average sea level[19]. On Earth the average sea level has increased between 10 and 20 cm in the past century. This could put many coastal areas or areas at or below sea level at risk of flooding.[20]
Humans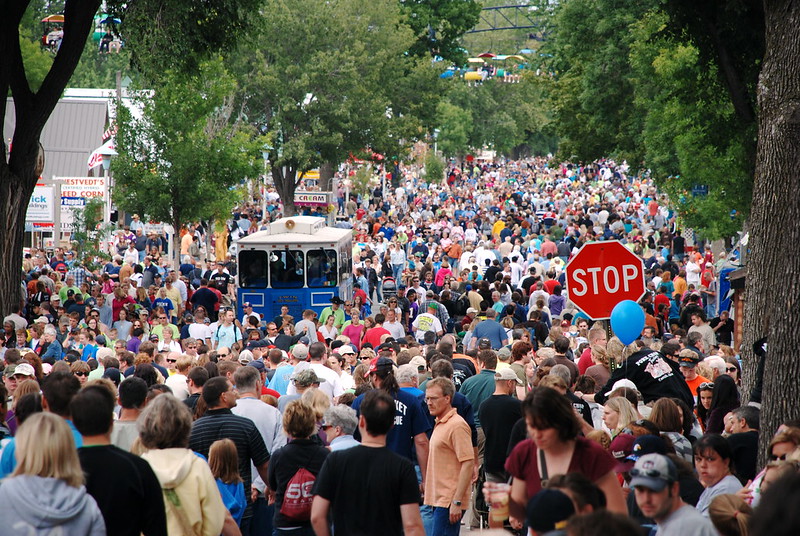 We are already experiencing climate change now. It was 0.8°C warmer in the 2010s than 1961 to 1990[21]. There were less than 100 forest fires in 2011-2017, but 137 in 2019 alone[22]. A record high temperature of 38.7°C was recorded in July 2019 and the longest ever heatwave in August 2020[23]. Four other monthly temperature records were broken in the last ten years but the were no monthly record low temperatures since 1995[24]. Snow days are getting less common, halving in some parts of Europe since 1970, and are on track to disappear in almost all of Britain by 2070. These changes will continue until we reach net zero emissions[25].
Effect of temperature increase
Excessive heat causes health issues such as heat stroke and dehydration. Certain people more vulnerable to heat related health issues due to age, circumstance, and medical conditions. According to a study it is believed that temperature increase will affect populations at higher latitudes which are not used to extreme heat. It is also predicted that as temperatures continue to rise poorer areas will be more effected as they are less likely to have access to facilities such as air-conditioning.[26]
Heat waves affect urban populations more, causing higher death rates in these areas. Some come with periods of stagnant air increasing air pollution and health effects associated with air pollution.[27]
Effect of Air quality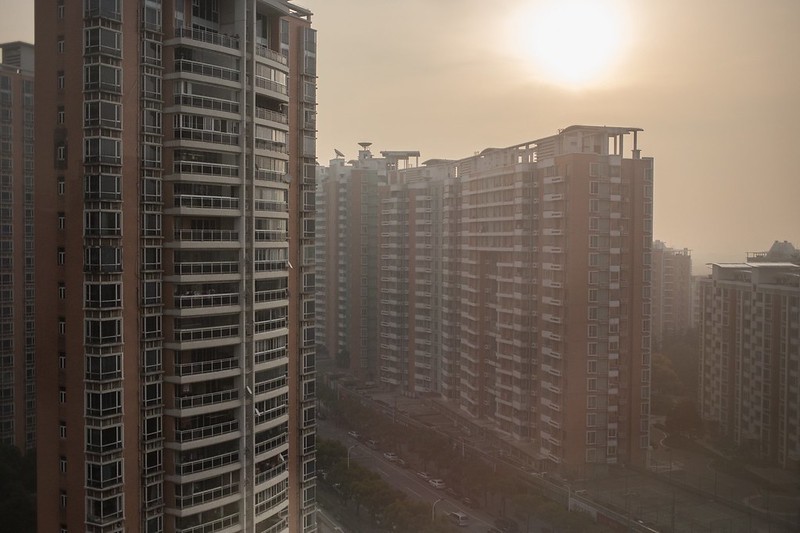 Varying weather caused by climate change can increase the frequency of unhealthy levels of smog and of wildfires which release smoke and particulates into the air. This puts people with respiratory issues, such as asthma, at higher risk of hospital admissions. As the number of days with poor air quality is predicted to increase it is predicted that more people will develop respiratory issues.[28]
Allergies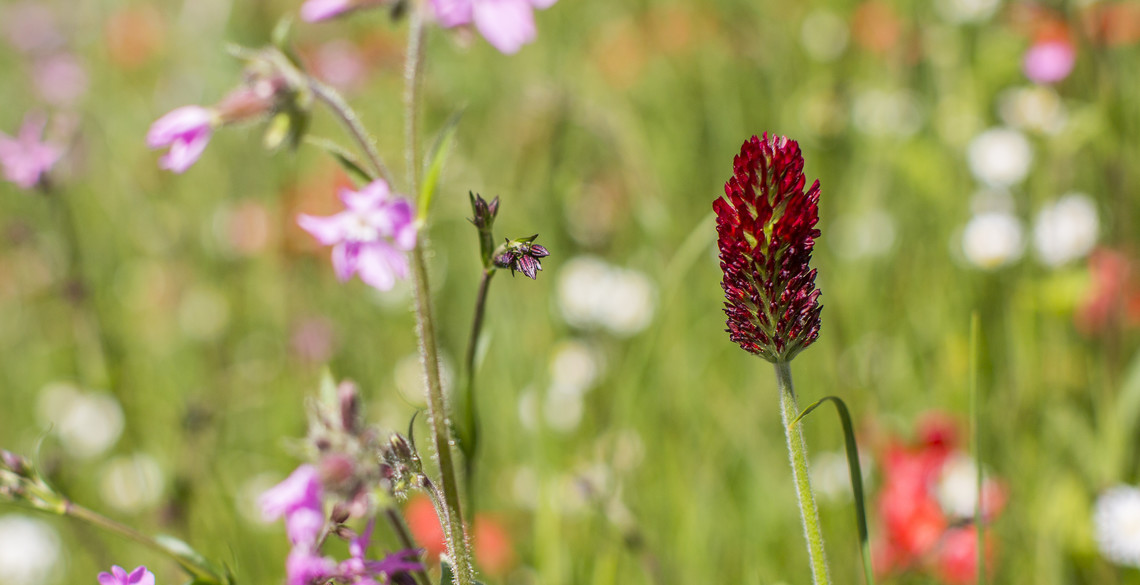 As flowers are pollinating earlier and for longer people with hay fever could be more affected.[29]
Extreme weather events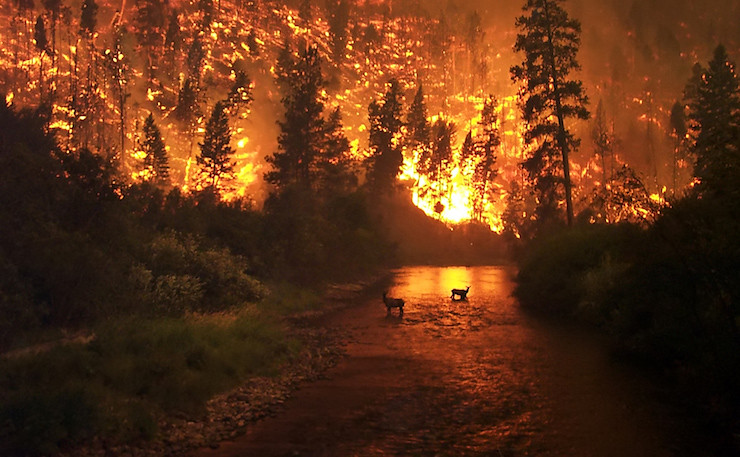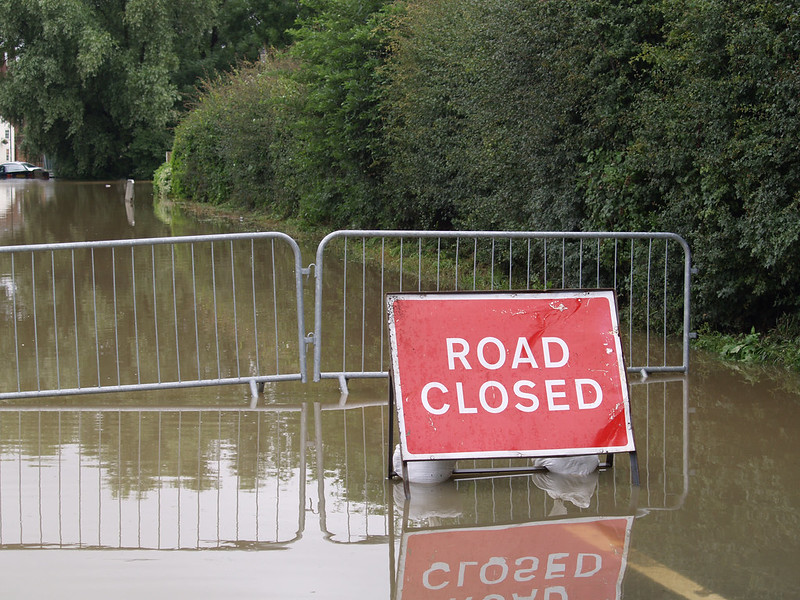 Extreme weather events could cause a range of problems such as:
Increasing how quickly certain diseases spread.[30]
Reducing availability of safe drinking water during droughts.
Preventing travel due to damaged roads which could also affect access to hospitals.
Cause power outages, hindering transport, hospitals, and daily life.
Effect crop production leading to food shortages and malnutrition, especially in developing countries.
These problems could have a knock-on effect on trade, migration, and the mental health of the world's population. Emergency evacuations may need to occur for extreme weather events which would be harder for individuals of certain ages or with certain medical conditions[31]. Stephen Tooth teaches about environmental issues in the department of Geography and Earth Sciences and has information about flash floods which can be found on the research page.
Malnutrition: "lack of proper nutrition, caused by not having enough to eat, not eating enough of the right things, or being unable to use the food that one does eat" – Oxford Dictionary
Agriculture
In the UK agriculture supplies 50% of the food consumed[32] and takes up 75% of the land area[33]. Climate change is expected to have a big impact on agriculture as it is an industry highly shaped by climate and weather conditions[34]. Climate change could affect the productivity of this industry and the UK's role in agriculture internationally[35].
Crops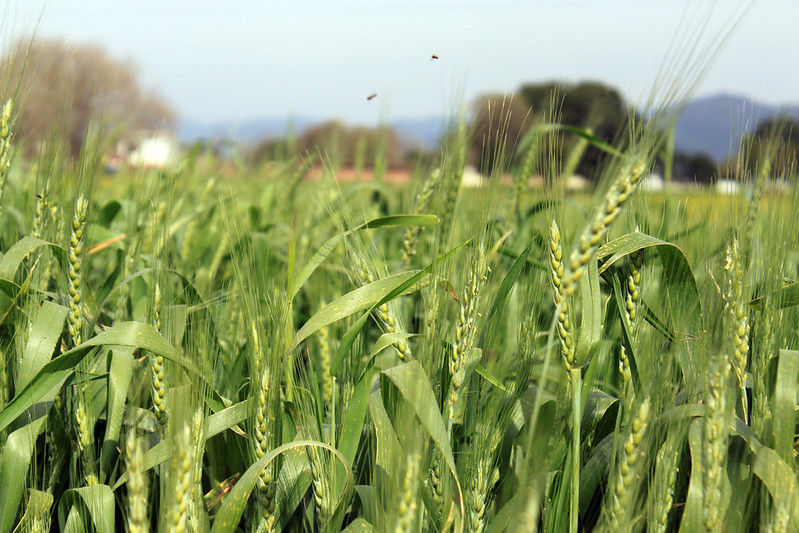 Rising temperatures and carbon dioxide concentration can affect plant reproduction and growth and have already had an impact on crop yields which have declined in the last 50 years. Even though carbon dioxide increases plant growth, the lack of rainfall in the summer months is causing many crops less viable for commercial use. Extreme weather conditions have also impacted on the growth and development of many crops[36] and can have an indirect impact on agriculture as land could and has been lost to flooding[37].
Livestock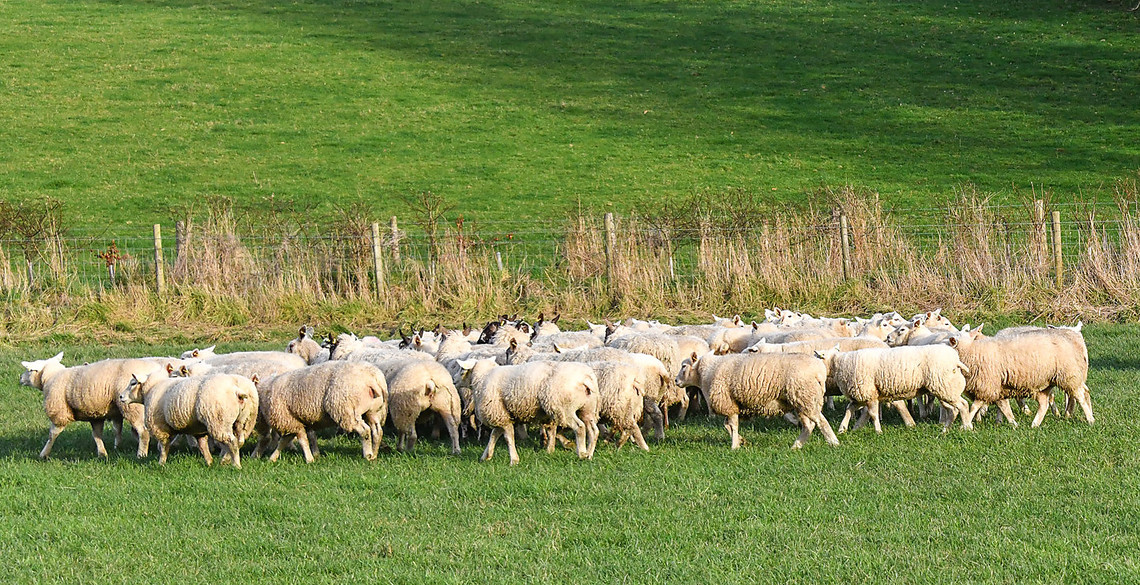 In the UK livestock is worth more in value than crops[38]. Climate change can have a negative impact on livestock as they can experience heat stress which can affect milk production[39], fertility[40], and the welfare of livestock[41]. Extreme temperature events may also result in, increased water use, energy use, and increase risk of disease[42], which can pose problems regarding animal welfare and disease spread during the transportation of livestock[43].
Aberystwyth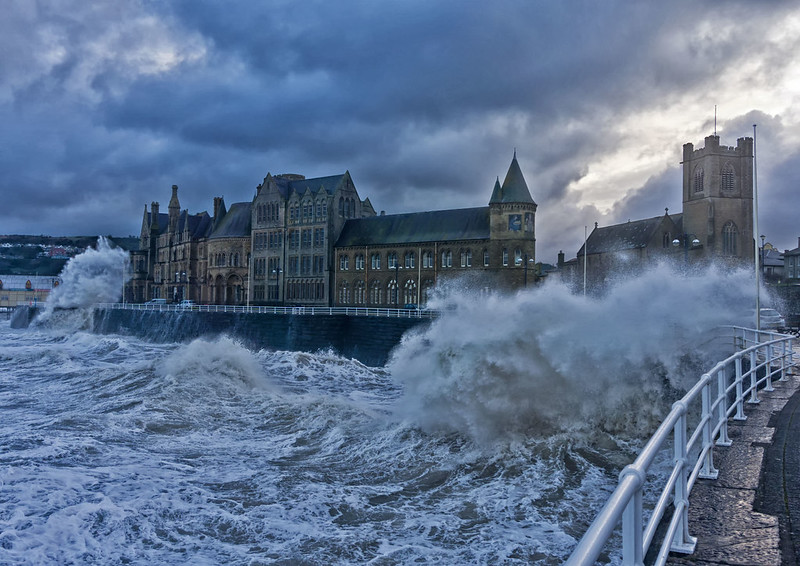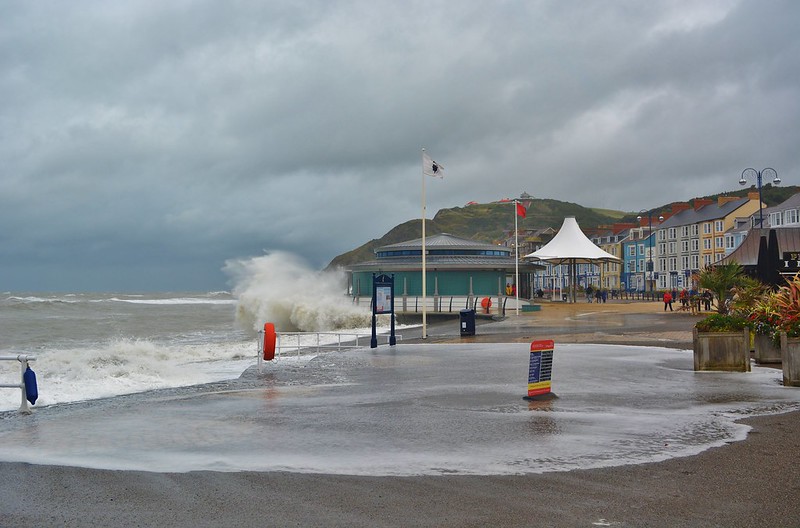 You can see some of the effects caused by global warming in Aberystwyth. For example, in the summer of 2021 there was a heatwave which caused the sand dunes in Borth to catch fire[44] and an arctic walrus was spotted of the coast of Pembrokeshire which some say is an unusual sighting and may be linked to climate change[45]. BBC news has also recently released an article highlighting the concerns about rising sea levels and what affect that might have on Aberystwyth and Dyfi estuary[46].
Sources
Carey C. The impacts of climate change on the annual cycles of birds. Philos Trans R Soc Lond B Biol Sci. 2009;364(1534):3321-3330. doi:10.1098/rstb.2009.0182. Date accessed: 25/08/2021
Carey C. The impacts of climate change on the annual cycles of birds. Philos Trans R Soc Lond B Biol Sci. 2009;364(1534):3321-3330. doi:10.1098/rstb.2009.0182. Date accessed: 25/08/2021
Franks, S. E., Pearce-Higgins, J. W., Atkinson, S., Bell, J. R., Botham, M. S., Brereton, T., … Leech, D. (2018). The sensitivity of breeding songbirds to changes in seasonal timing linked to population change but cannot be directly attributed to the effects of trophic asynchrony on productivity. Global Change Biology, 24, 957-971. https://doi.org/10.1111/gcb.13960. Date Accessed: 25/08/2021
Bowler, D.E., Heldbjerg, H., Fox, A.D., de Jong, M. and Böhning-Gaese, K. (2019), Long-term declines of European insectivorous bird populations and potential causes. Conservation Biology, 33: 1120-1130. https://doi.org/10.1111/cobi.13307. Date Accessed: 25/08/2021
Weeks, B.C., Willard, D.E., Zimova, M., Ellis, A.A., Witynski, M.L., Hennen, M. and Winger, B.M. (2020), Shared morphological consequences of global warming in North American migratory birds. Ecol Lett, 23: 316-325. https://doi.org/10.1111/ele.13434. Date Accessed: 25/08/2021
Wainhouse D.2016. The influence of climate change on forest insect pests in Britain. Forestry Commission. Forest Research. https://www.forestresearch.gov.uk/research/the-influence-of-climate-change-on-forest-insect-pests-in-britain/ Date Accessed: 25/08/2021
Gilburn AS, Bunnefeld N, Wilson JM, Botham MS, Brereton TM, Fox R, Goulson D. 2015. Are neonicotinoid insecticides driving declines of widespread butterflies? PeerJ 3:e1402 https://doi.org/10.7717/peerj.1402. Date accessed:25/08/21
Soroye, P., Newbold, T., Kerr, J. (2020), Climate change contributes to widespread declines among bumble bees across continents. Science, Vol 367, issue 6478, pp. 685-688. https://doi.org/10.1126/science.aax8591. Date accessed: 26/08/2021
Regehr, E.V., Hunter, C.M., Caswell, H., Amstrup, S.C. and Stirling, I. (2010), Survival and breeding of polar bears in the southern Beaufort Sea in relation to sea ice. Journal of Animal Ecology, 79: 117-127. https://doi.org/10.1111/j.1365-2656.2009.01603.x Date accessed: 26/08/2021
Gezon, Z., Inouye, D. & Irwin, R. (2016). Phenological change in a spring ephemeral: implications for pollination and plant reproduction. Global Change Biology, 22(5): 1779–1793. DOI: 10.1111/gcb.13209. Date accessed: 26/08/2021
Bindoff, N.L., J. Willebrand, V. Artale, A, Cazenave, J. Gregory, S. Gulev, K. Hanawa, C. Le Qu&eaute;r&eaute, S. Levitus, Y. Nojiri, C.K. Shum, L.D. Talley, and A. Unnikrishnan. 2007. Observations: Oceanic climate change and sea level. In: Climate change 2007: The physical science basis. Contribution of Working Group I to the Fourth Assessment Report of the Intergovernmental Panel on Climate Change. Edited by S. Solomon, D. Qin, M. Manning, Z. Chen, M. Marquis, K.B. Averyt, M. Tignor, and H.L. Miller. Cambridge University Press.
4.4.8 Freshwater wetland, lakes, and rivers in IPCC Climate Change 2007: Working Group II: Impacts, Adaptation and Vulnerability. https://archive.ipcc.ch/publications_and_data/ar4/wg2/en/ch4s4-4-8.html Date accessed: 26/08/2021
P. Whitehead, D. Butterfield, and A. Wade. Potential impacts of climate change on river water quality. Environment Agency Science Report – SC070043/SR1. ISBN: 978-1-84432-906-9. Date accessed: 26/08/2021
National Oceanic and Atmospheric Administration. (2013, September). Two Takes on Climate Change in the Ocean? National Ocean Service: The United States Department of Commerce. Retrieved from: http://web.archive.org/web/20161211043243/http://www.nmfs.noaa.gov/stories/2013/09/9_30_13two_takes_on_climate_change_in_ocean.html. Date accessed: 26/08/2021
Whitcomb, I. (2019, August 12). Droves of Blacktip Sharks Are Summering in Long Island for the First Time. LiveScience. Retrieved from: livescience.com/sharks-vacation-in-hamptons.html. Date accessed: 26/08/2021
Glandon HL, Kilbourne KH, Miller TJ (2019) Winter is (not) coming: Warming temperatures will affect the overwinter behaviour and survival of blue crab. PLOS ONE 14(7):e0219555. https://doi.org/10.1371/journal.pone.0219555. Date accessed: 26/08/2021
National Oceanic and Atmospheric Administration. (2019, May 24). What is a Dead Zone? National Ocean Service: The United States Department of Commerce. Retrieved from: oceanservice.noaa.gov/facts/deadzone.html. Date accessed: 26/08/2021
Herr, D., K. Isensee, E. Harrould-Kolieb, and C. Turley (2014). Ocean Acidification: International Policy and Governance Options. Gland, Switzerland. International Union for Conservation of Nature. ISBN: 978-2-8317-1665-7. Date Accessed: 26/08/2021
Gramling, C. (2015, November 13). How Warming Oceans Unleashed an Ice Stream. Science, 350(6262), 728. Retrieved from: DOI: 10.1126/science.350.6262.728. Date Accessed: 26/08/2021
Church, J.A., P.U. Clark, A. Cazenave, J.M. Gregory, S. Jevrejeva, A. Levermann, M.A. Merrifield, G.A. Milne, R.S. Nerem, P.D. Nunn, A.J. Payne, W.T. Pfeffer, D. Stammer and A.S. Unnikrishnan, 2013: Sea Level Change. In: Climate Change 2013: The Physical Science Basis. Contribution of Working Group I to the Fifth Assessment Report of the Intergovernmental Panel on Climate Change [Stocker, T.F., D. Qin, G.-K. Plattner, M. Tignor, S.K. Allen, J. Boschung, A. Nauels, Y. Xia, V. Bex and P.M. Midgley (eds.)]. Cambridge University Press, Cambridge, United Kingdom and New York, NY, USA. Date accessed: 26/08/2021
Kendon et al. 2018. State of the UK Climate 2017, International Journal of Climatology. https://doi.org/10.1002/joc.5798. Date accessed: 27/08/2021
Gazzard, R., Moffat, A. Forestry Commission UK, Forest Research UK, 2020. Country report for the United Kingdom, in San-Miguel-Ayanz et al (Eds), Forest Fires in Europe, middle East and North Africa 2019, EUR 30402 EN, Publications Office of the European Union, Luxembourg, 2020, ISBN 978-92-76-23209-4, doi:10.2760/468688, JRC122115. Date accessed: 27/08/2021
Gazzard, R., Moffat, A. Forestry Commission UK, Forest Research UK, 2020. Country report for the United Kingdom, in San-Miguel-Ayanz et al (Eds), Forest Fires in Europe, middle East and North Africa 2019, EUR 30402 EN, Publications Office of the European Union, Luxembourg, 2020, ISBN 978-92-76-23209-4, doi:10.2760/468688, JRC122115. Date accessed: 27/08/2021
UK Climate extremes, Met Office, UK Government: https://www.metoffice.gov.uk/research/climate/maps-and-data/uk-climate-extremes. Date accessed: 27/08/2021
The Met Office report 'Too hot, too cold, too wet, too dry: Drivers and impacts of seasonal weather in the UK' explains from a UK perspective how seasonal and annual variability in our weather might be affected by changes to the climate. Date accessed: 27/08/2021
USGCRP (2016). Impacts of Climate Change on Human Health in the United States: A Scientific Assessment. Crimmins, A., J. Balbus, J.L. Gamble, C.B. Beard, J.E. Bell, D. Dodgen, R.J. Eisen, N.Fann, M.D. Hawkins, S.C. Herring, L. Jantarasami, D.M. Mills, S. Saha, M.C. Sarofim, J.Trtanj, and L.Ziska, Eds. U.S. Global Change Research Program, Washington, DC. 312 pp. dx.doi.org/10.7930/J0R49NQX. Date accessed: 26/08/2021
Luber, G., K. Knowlton, J. Balbus, H. Frumkin, M. Hayden, J. Hess, M. McGeehin, N. Sheats, L. Backer, C. B. Beard, K. L. Ebi, E. Maibach, R. S. Ostfeld, C. Wiedinmyer, E. Zielinski-Gutiérrez, and L. Ziska, .USGCRP (2016). 2014: Ch. 9: Human Health. Climate Change Impacts in the United States: The Third National Climate Assessment, J. M. Melillo, Terese (T.C.) Richmond, and G. W. Yohe, Eds., U.S. Global Change Research Program, 220-256. doi:10.7930/J0PN93H5. Date accessed: 26/08/2021
A., J. Balbus, J.L. Gamble, C.B. Beard, J.E. Bell, D. Dodgen, R.J. Eisen, N.Fann, M.D. Hawkins, S.C. Herring, L. Jantarasami, D.M. Mills, S. Saha, M.C. Sarofim, J.Trtanj, and L.Ziska, Eds.USGCRP (2016). Impacts of Climate Change on Human Health in the United States: A Scientific Assessment. Crimmins U.S. Global Change Research Program, Washington, DC. 312 pp. dx.doi.org/10.7930/J0R49NQX. Date accessed: 26/08/2021
A., J. Balbus, J.L. Gamble, C.B. Beard, J.E. Bell, D. Dodgen, R.J. Eisen, N.Fann, M.D. Hawkins, S.C. Herring, L. Jantarasami, D.M. Mills, S. Saha, M.C. Sarofim, J.Trtanj, and L.Ziska, Eds.USGCRP (2016). Impacts of Climate Change on Human Health in the United States: A Scientific Assessment. Crimmins U.S. Global Change Research Program, Washington, DC. 312 pp. dx.doi.org/10.7930/J0R49NQX. Date accessed: 26/08/2021
Core Writing Team, R.K. Pachauri and L.A. Meyer (eds.) IPCC (2014). Climate Change 2014: Synthesis Report. Contribution of Working Groups I, II and III to the Fifth Assessment Report of the Intergovernmental Panel on Climate Change. IPCC, Geneva, Switzerland, 151 p. (PDF, 80 pp, 4.6MB). Date accessed: 26/08/2021
Gamble, J.L. (ed.), K.L. Ebi, F.G. Sussman, T.J. Wilbanks, (Authors).CCSP (2008). Analyses of the effects of global change on human health and welfare and human systems. A Report by the U.S. Climate Change Science Program and the Subcommittee on Global Change Research. U.S. Environmental Protection Agency, Washington, DC, USA. Date accessed: 26/08/2021
Angus, A., Burgess, P. J., Morris, J., Lingard, J. (2009), 'Agriculture and land use: Demand for and supply of agricultural commodities, characteristics of farming and food industries and implications for land use', Land Use Policy, Vol 26, No 1001, pp S230–S242. Date accessed: 01/09/2021
Defra (2010a), UK Food Security Assessment: Detailed Analysis, Defra, London. Date accessed: 01/09/2021
Gornall, G., Betts, R., Burke, E., Clark, R., Camp, J., Willett, K., Wiltshire, A. 2010 Implications of climate change for agricultural productivity in the early twenty-first century. Phil. Trans. R. Soc. B3652973–2989 http://doi.org/10.1098/rstb.2010.0158. Date accessed: 01/09/2021
Knox J, Morris J, Hess T. Identifying Future Risks to UK Agricultural Crop Production: Putting Climate Change in Context. Outlook on Agriculture. 2010;39(4):249-256. doi:10.5367/oa.2010.0016. Date accessed: 01/09/2021
Eisenach, C. (2019), How plants respond to climate change: A new Virtual Special Issue of Plant, Cell & Environment. Plant Cell Environ, 42: 2537-2539. https://doi.org/10.1111/pce.13604. Date accessed: 26/08/2021
IPCC (2007), 'Climate change 2007: Synthesis report', in Pachauri, R. K., Reisinger, A., eds, Contribution of Working Groups I, II and III to the Fourth Assessment Report of the Intergovernmental Panel on Climate Change, IPCC, Geneva. Date accessed: 01/09/2021
Defra, DARD, The Scottish Government, & The Welsh Assembly Government (2017), Agriculture in 36 the United Kingdom, 2016, 37 https://www.gov.uk/government/uploads/system/uploads/attachment_data/file/629226/AUK38 2016-17jul17.pdf. Date accessed: 01/09/2021
Hill, D. L., & Wall, E. (2017). Weather influences feed intake and feed efficiency in a temperate 18 climate. Journal of Dairy Science, 100(3), 2240–2257. Date accessed: 01/09/2021
Amundson, J.L., Mader, T.L., Rasby, R.J., Hu, Q.S (2006) Environmental effects of pregnancy rate in 32 beef cattle. Journal of Agricultural Science, 84, 3415 – 3420. Date accessed: 01/09/2021
Van laer, E., Moons, C. P. H., Sonck, B., & Tuyttens, F. A. M. (2014). Importance of outdoor shelter for 45 cattle in temperate climates. Livestock Science, 159(1), 87–101. Date accessed: 01/09/2021
Skuce, P. J., Morgan, E. R., van Dijk, J., & Mitchell, M. (2013). Animal health aspects of adaptation to 25 climate change: beating the heat and parasites in a warming Europe. Animal, 7(s2), 333–345. Date accessed: 01/09/2021
Villorroel, M., Barreiro, P., Kettlewell, P., Farish, M., Mitchell, M. (2011) Time derivatives in air 5 temperature and enthalpy as non-invasive welfare indicators during long distance animal transport. 6 Biosystems Engineering, 110, 253-260. Date accessed: 01/09/2021
https://www.independent.co.uk/tv/news/sand-dunes-fire-wales-heatwave-vef1d1d03. Date accessed: 25/06/2021
https://www.thenational.wales/news/19189855.juvenile-walrus-goes-swimabout-wally/ Date accessed:26/08/2021
https://www.bbc.co.uk/news/uk-wales-49753740 Date accessed: 25/08/2021