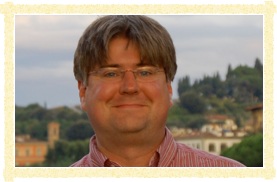 I am a Teaching Fellow in the Computer Science department in Aberystwyth University. I graduated from the department in 1994 and since then I have worked in the University on research projects and on commercial links with external companies with CASIS and Software Alliance Wales.
I have also worked for two Aberystwyth SMEs and as a consultant. One of the SMEs was FirstEarth; I was a director of this company, which commercialised the leading research into electrical systems analysis from the department. We sold the software to automotive and aerospace companies. The company was sold to Mentor Graphics, a US wiring harness software manufacturer in 2003.
I am a member of the committee for the BCS Mid-Wales branch. I am responsible for publicity and the branch website. Formed in March 2010, the branch is working to support BCS members in the Mid-Wales region. Given the geographic reach of the area, we are recording a number of events to allow more members to participate in the meetings.